Partnership formed to train community health volunteers for the elderly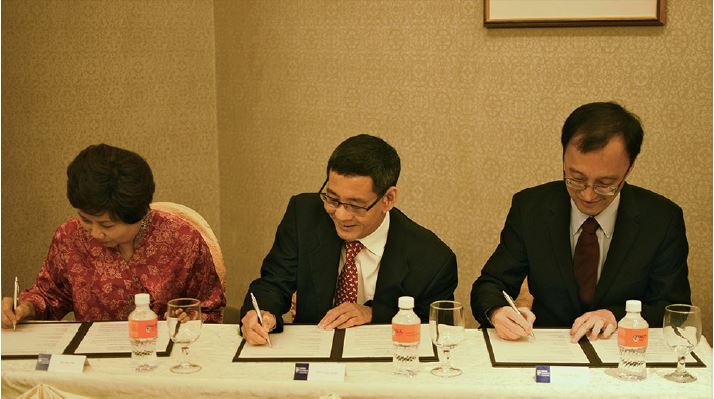 Wanted: volunteers to be trained to help keep elderly people mentally alert through planned and structured activities. These volunteers will be trained through online courses as well as classroom sessions taught by experts in a new programme that is being developed by a consortium of agencies and headed by the NUS Mind-Science Centre (NMSC) at the Yong Loo Lin School of Medicine, National University of Singapore (NUS Medicine).
Much of the training will be conducted via a new online portal and is being offered as part of a collaboration among the Centre, the Stroke Support Station (S3) and the Singapore University of Social Sciences (SUSS). The three organisations signed a Memorandum of Understanding today (20 February 2018) to work together on the portal, which they hope will enable people to learn how to care for themselves and their families.
The Age Well Everyday (AWE) programme's e-portal features health education modules on topics that include depression, stroke, dementia, diabetes mellitus, hypertension, exercise, diet, gardening, mindfulness practice and music reminiscence. The AWE programme is an offshoot of the Dementia Prevention Programme from the Jurong Ageing Study. The organisers aim to make the e-portal the reference site for individuals, healthcare professionals and non-profit organisations involved in healthcare delivery.
Read more here.
Additional Reporting:
1. Dementia-prevention programme to expand to 40 centres by 2023, up from 9 (Straits Times)
2. More centres to help those at risk of dementia (Straits Times)
3. More centres to help those at risk of dementia (The New Paper)