Mac Chang & Elaine Xu, music teachers from Mac's Music School organised the 3E (Enable, Empower, Educate) Charity Concert for S3 members at Enabling Village UOB Ability Hub on Saturday, 20 January 2018.
Mac & Elaine who previously conducted the Music & Movement session helped our S3 members prepare for the performance through many rehearsals.
They encouraged and taught our members to sing popular songs such as Top of the World and Tian Mi Mi while being accompanied by the school's musicians.
Mr Kwek Siew Jin, S3 Board Member was the guest of honour at the concert and thanked everyone for their great performance that showed teamwork and the objective of nuturing a inclusive community for everyone.
Proceeds of the concert ticket sales will go towards helping the centre to develop more programmes and resources for the stroke community.
View their performance here and photographs of the concert here.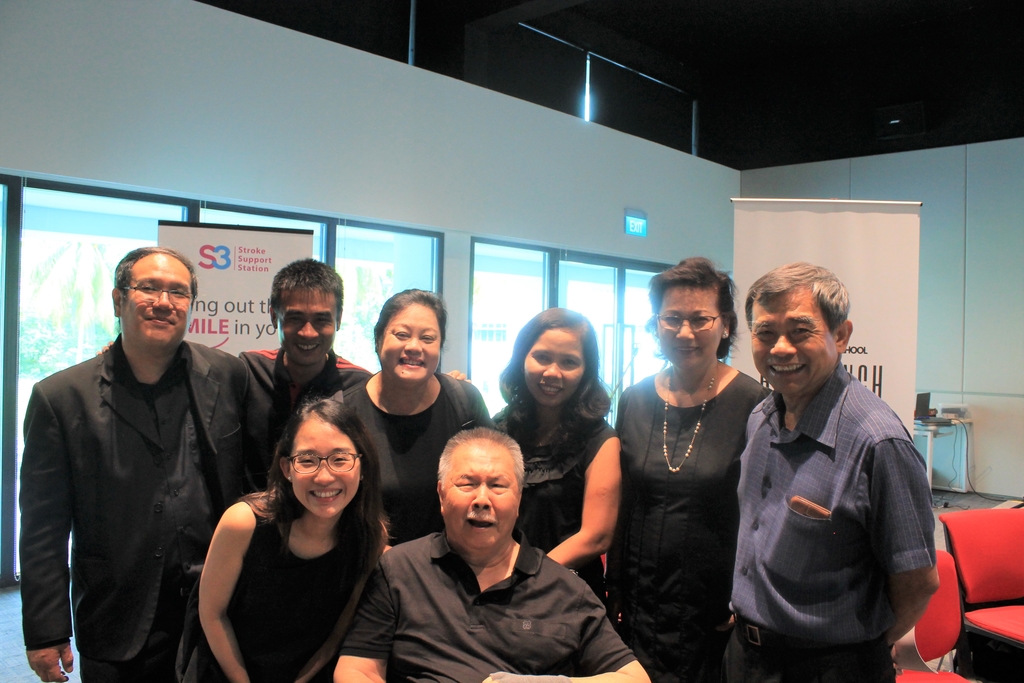 Mr Kwek Siew Jin (far right), S3 Board Member with Mac & Elaine (left) from Mac's Music School, Mr Tan (S3 member-centre), Mrs Alice Tan (wife & caregiver-second from right), S3 staff and volunteer.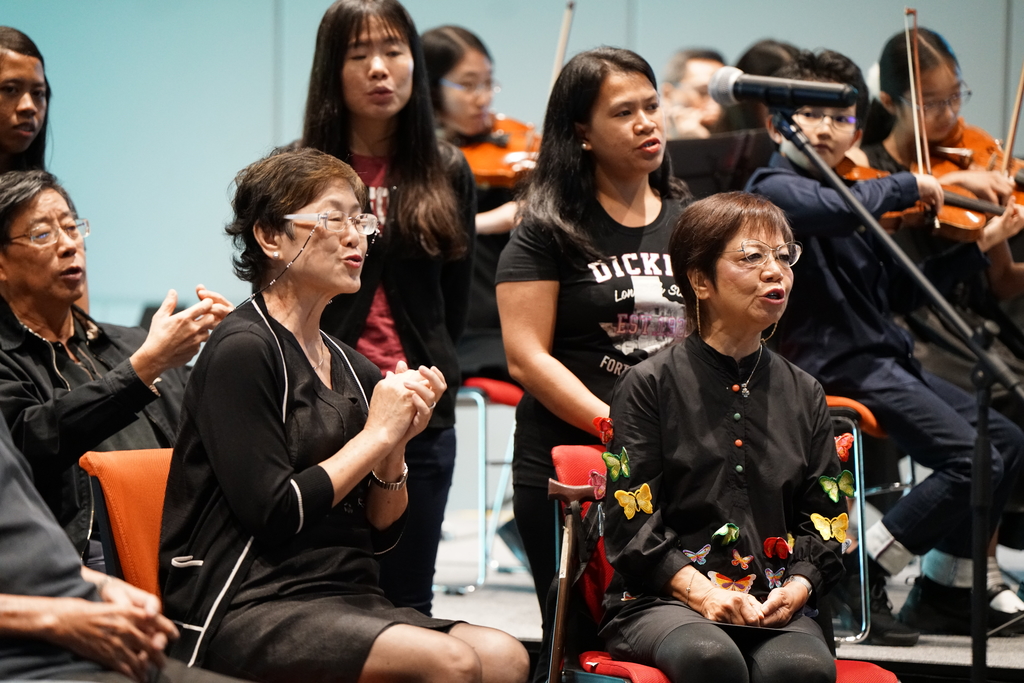 S3 members participating and giving their all during the concert.