Launch of Newsletter Issue 2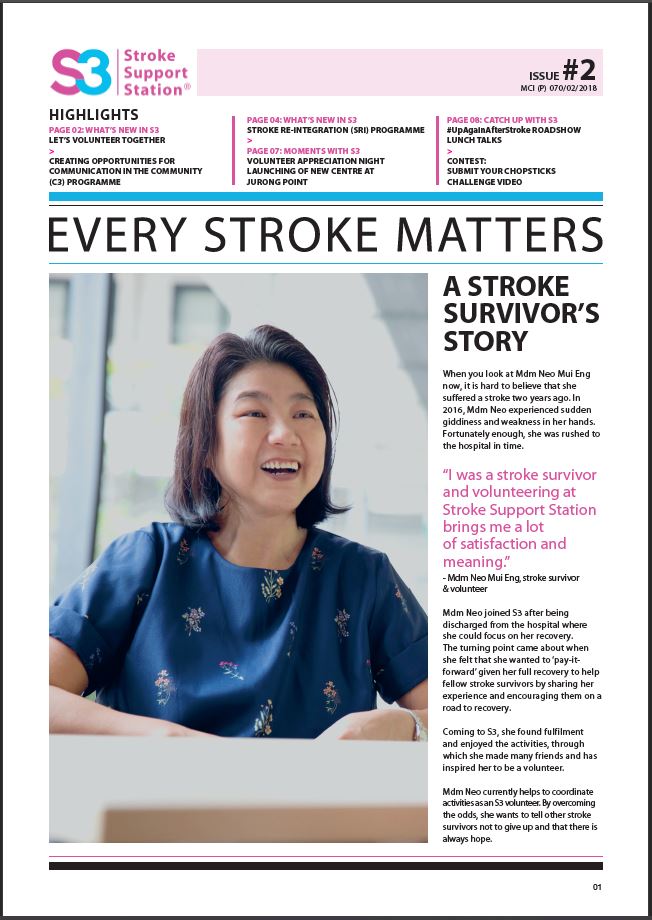 181018- We just launched our new newsletter issue 2, it highlights the new programmes such as the Creating Opportunities for Communication in the Community (C3) Programme and the Stroke Re-integration Programme (SRi). Also we just had our volunteer appreciation night and we will be launching our new centre at Jurong Point in the first quarter of 2019. Read more here.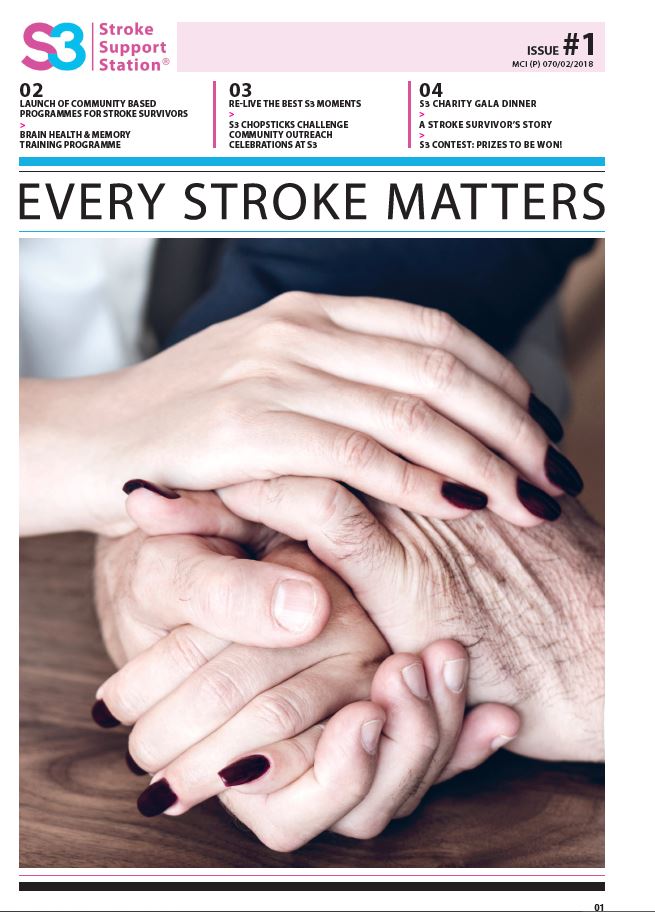 Read more here.
Every Stroke Matters was started in 2017 and is published to educate stroke survivors, caregivers and to update the community on the latest programmes and activities that Stroke Support Station (S3) offers.