S3 Open House
Stroke Support Station (S3) Launches Singapore's First Community-based Brain Health and Memory Training Programme
Extends holistic stroke recovery programmes to the community

27 October 2017 – Stroke Support Station (S3) has launched Singapore's first community-based Brain Health and Memory Training Programme (BHMT) specifically adapted for stroke survivors to help them improve brain health, memory and cognition, caused by the stroke incident. This announcement was made at the S3 Open House today, supported by partners including National University Health System (NUHS), National University Hospital (NUH), Tote Board, Enabling Village, POSB, NTUC FairPrice and is graced by Mr. Chee Hong Tat, Senior Minister of State, Ministry of Health and Ministry of Communications and Information.
Additionally, S3 also introduced the WALK-ON at S3 programme, which uses a combination of technologies and data analytics to help stroke survivors improve their walking speed, stamina and stability. The Open House serves as an opportunity to raise greater awareness of the various new S3 programmes, designed to serve the unmet needs of stroke survivors in the community to regain independence more effectively.
Read more about the press release here.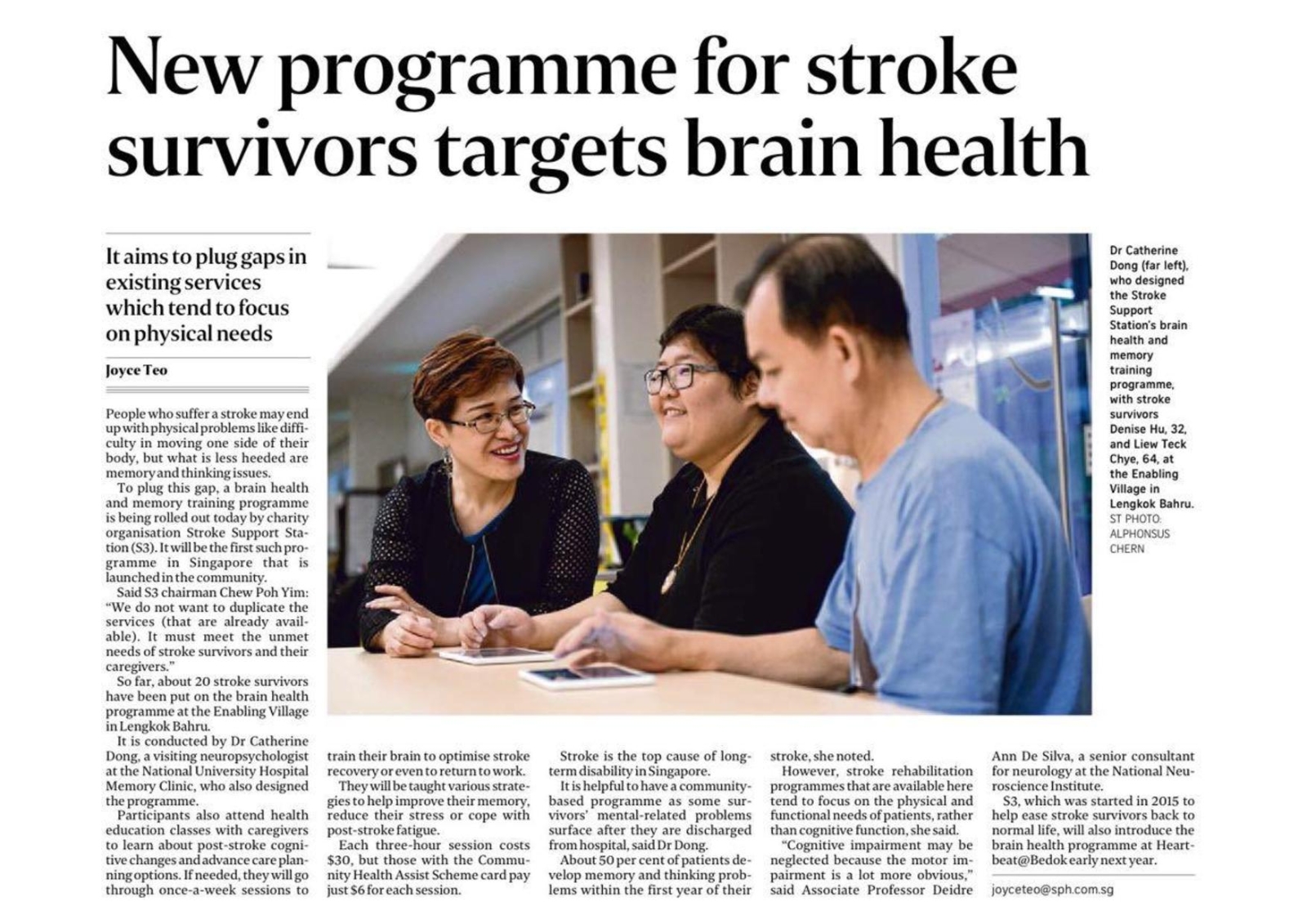 New programme for stroke survivors targets brain health
The Straits Times. Oct 27, 2017. 5.00 AM SGT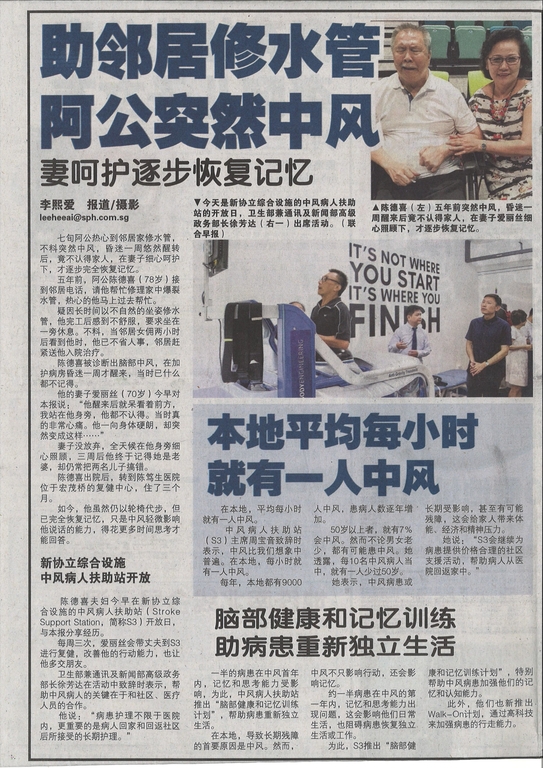 Lianhe ZaoBao. Oct 27, 2017. 3.20PM SGT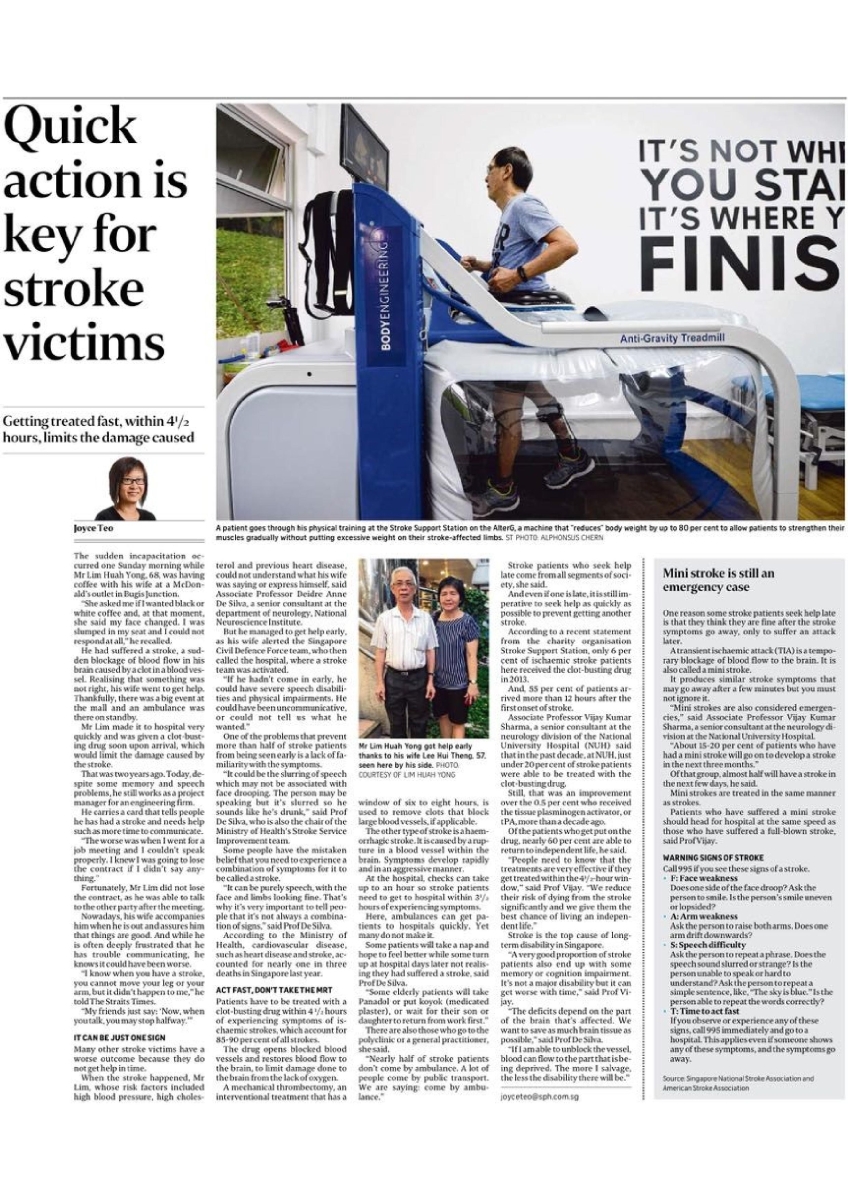 Quick action is key for stroke victims
The Straits Times. Oct 31, 2017. 5.00AM SGT