In the spirit of Valentine's Day, we would like to share the story of Mr and Mrs Lim. Their love for each other has helped them to endure through the harsh ordeal of not only one, but two strokes. Mrs Lim shares about some of her sacrifices and how she adapted to life after stroke.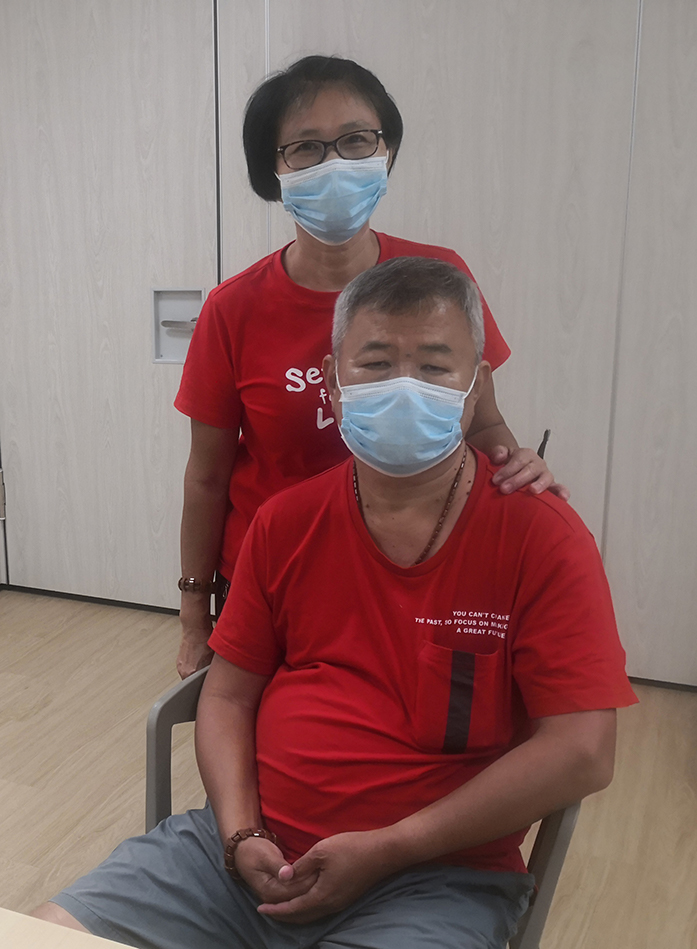 (Mr and Mrs Lim with their matching outfits)
Suffering a stroke once is bad enough. Imagine having to go through the nightmare twice! My husband (Mr Lim) suffered two strokes which crushed me.
Just before his first stroke, my husband vomited, and we went to the doctor to have a checkup. It seemed that he had food poisoning and we went home to rest. When he woke up, he felt giddy and unstable. We immediately went to the hospital and he was diagnosed to have an ischemic stroke.
During his second stroke, my husband woke up and his hands were numb. We thought that this was due to his improper sleeping posture. I helped him to massage and left him to sleep. After one and a half hours, I checked on him and he could not move his legs. He was then admitted into the Accidents and Emergency department where we were informed about his hemorrhagic stroke.
I felt lost at first as I do not have any caregiving experience. When my husband was discharged, he needed constant physical support. Sometimes, he would be in a bad mood.
I observed the nurses and learnt many techniques including how to transfer him from the bed onto the wheelchair. When he attends therapy at S3, the therapists advised me on how to build a better relationship with him. To complement his therapy sessions, we often exercise at the park and I ensure that he uses his affected limbs. We also practise memory improving activities such as matching patterns and writing using cue cards.
I had to quit my job after my husband suffered his second stroke as I needed more time to take care of him. To better manage my stress, I frequently go to the temple to chat with my friends, attend talks and sing along sessions. Participating in these activities make me feel happy, relieved, and comforted.
To all stroke survivors and caregivers, do not give up and try your very best!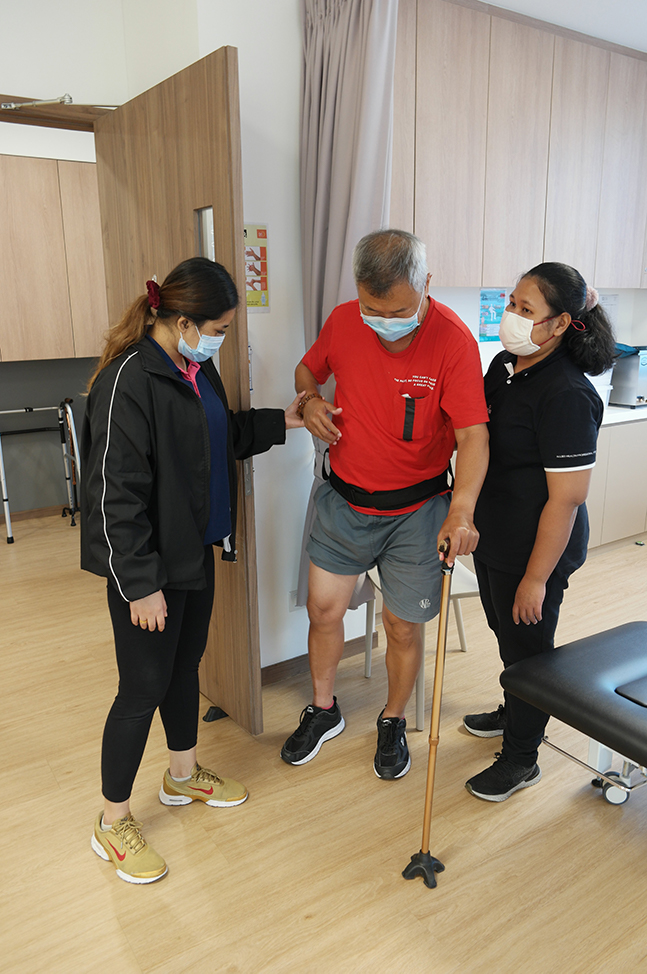 ( Mr Lim's mobility has improved since he attended S3's therapy programmes. Learn more about our programmes here. )