Wellness Activities for Stroke Survivors
We started 2021 with a variety of virtual wellness programmes to help stroke survivors improve physically, mentally and emotionally. Stroke survivors enjoy learning interesting techniques and movements while keeping active.
Zumba Gold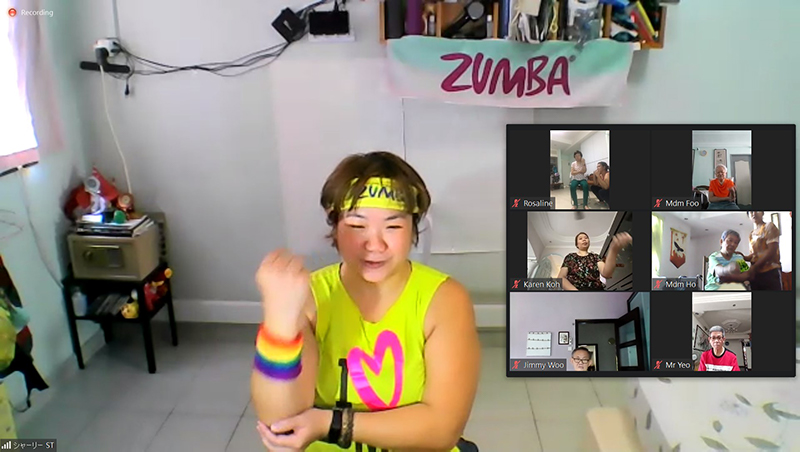 For stroke survivors, Zumba enhances their cardiovascular health and improve their strength and flexibility. Stroke survivors can enjoy practising Zumba everyday using common household items such as towels. An energetic music playlist helps too!
K-pop Fitness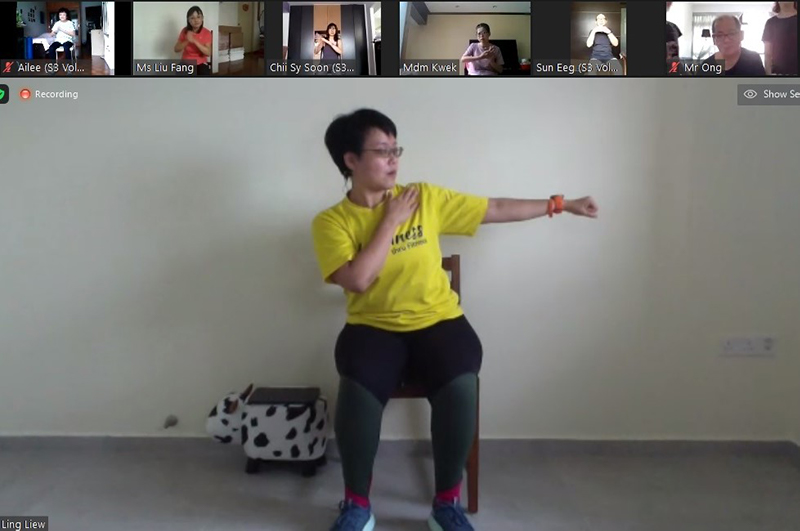 Stroke survivors are transported to an energetic K-pop concert through K-pop Fitness. Well, this concert is special as it requires them to not only enjoy listening to popular K-pop hits but also move to their groove as well.
Taichi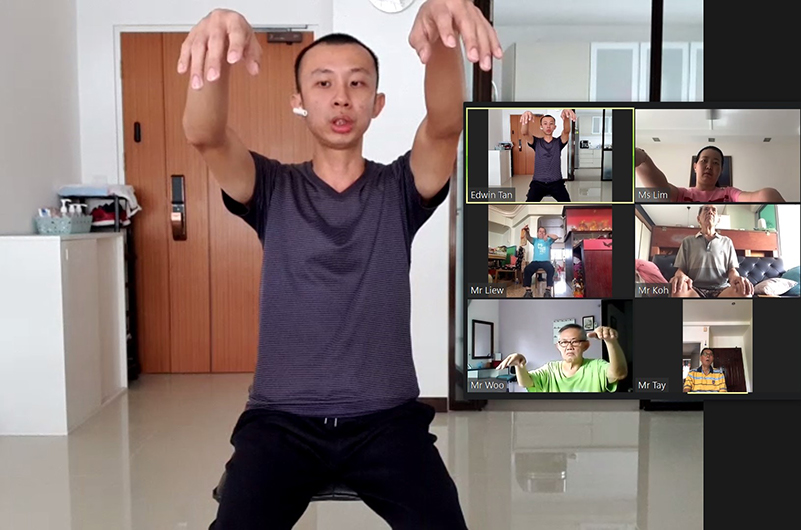 Breathe in... Breathe out... You think that breathing is easy, isn't it? However, in Taichi, your lung capacity, coordination, speed of breathing and many other factors determine how you can breathe well! Instructor Edwin teaches stroke survivors proper breathing techniques to help them relax and manage their stress.
Music Therapy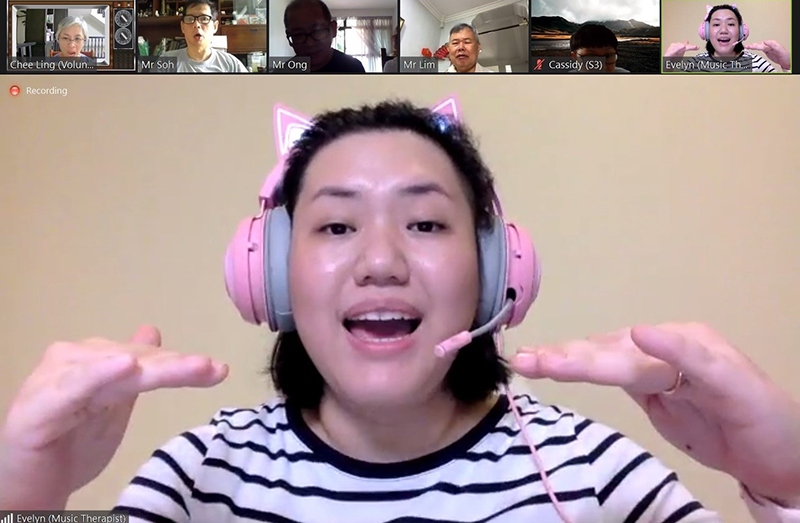 The greatest music hits on Spotify and Youtube touch our souls deeply. What do these hits have in common? Meaningful lyrics, addictive rhythms and mesmerising melodies! Throughout the session, we can hear stroke survivors say: "Hey, I remember this song!" and "I like the happy notes of this music piece!". Indeed, music helps stroke survivors to improve their cognitive abilities and communication skills.
Kickboxing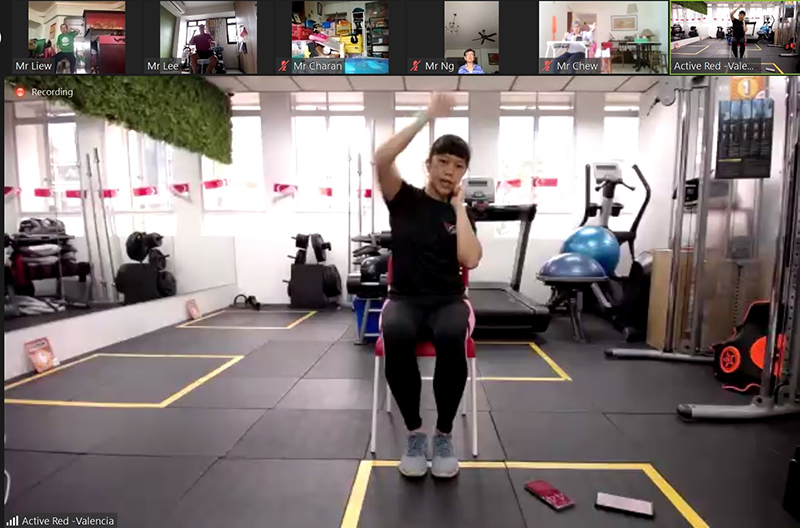 Mention "kickboxing" and you will probably think of wrestlers fighting in the ring. "Sporty, tough, daring..." These words are often used to describe kickboxing. However, kickboxing can actually be adapted to suit the needs of stroke survivors, enabling them to improve their muscular strength.
Stroke rehabilitation is not just about physical exercises. We believe that a stroke survivor's and caregiver's social and emotional rehabilitation are important too! Read more about our approaches towards wellness here.
Zumba Gold