On the 21st and 22nd October 2017, Stroke Support Station (S3) organised a roadshow at Bedok Town Square aimed at educating them about stroke risk and prevention. Together with our partners NUHS, NUH and the NUS Alice Lee Centre for Nursing Studies, we reached out to 10,000 residents in the East Coast.
LiveWell Online
Posted October 2017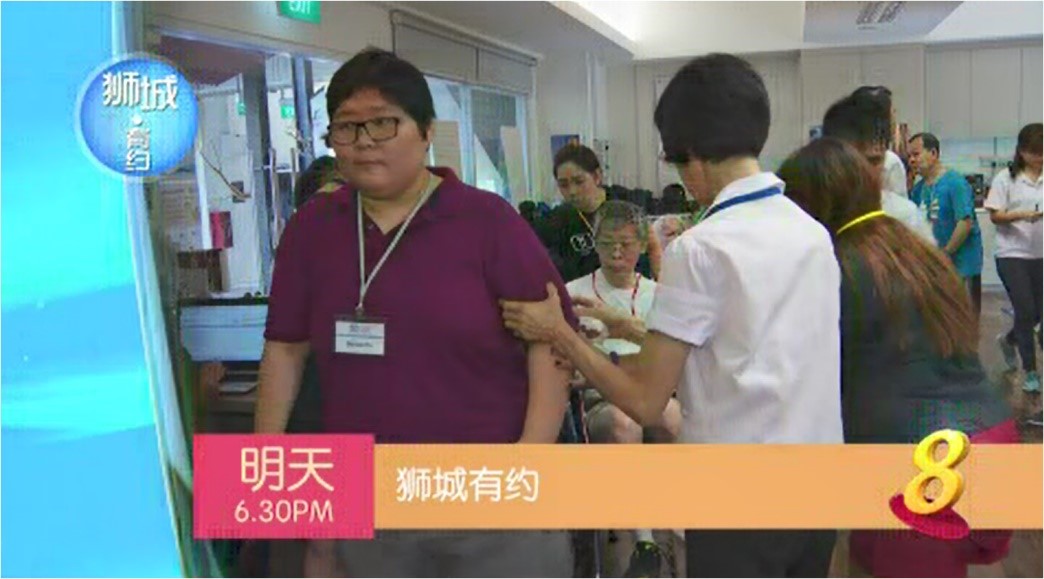 Channel 8
Posted 25 October 2017
十分访谈:"隐形杀手"中风
Channel 8
Posted 27 October 2017
S3中风康复者援助中心 Stroke Support Station - S3 引进反重力跑步机,协助中风病人锻炼。
这项科技源自于美国宇航局 NASA - National Aeronautics and Space Administration,让让太空人训练月球漫步。
卫生部高级政务部长徐芳达 Chee Hong Tat 徐芳达也到中心参观。
Capital 95.8FM
Posted 27 October 2017
New programme launched to help stroke survivors improve memory, cognitive functions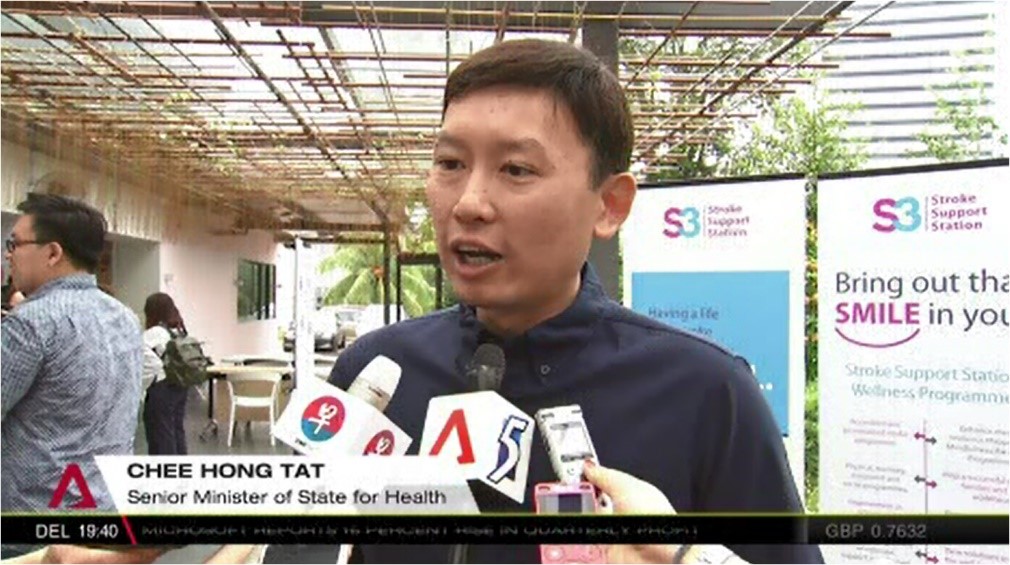 SINGAPORE: Stroke patients may end up with physical impairment such as not being able to move a part of their body, but about half of them also develop memory and thinking problems which hinder recovery.
To help these patients, Singapore's first community-based brain health and memory training programme was launched on Friday (Oct 27) by non-profit organisation Stroke Support Station (S3).The programme will be led by the community, with guidance and support from medical professionals, said S3 in a news release.
Channel NewsAsia
Posted 27 October 2017
Berita Mediacorp
Posted 27 October 2017
中风病患在病发一年后,约半数会出现记忆力或思考认知方面的问题,为生活工作带来不同程度影响。
中风病人扶助站(Stroke Support Station,简称S3)与新加坡国立大学医学组织(NUHS)合作,专为中风病患推出健康大脑和认知培训项目(Brain Health and Memory Training Programme),以改善病患记忆力、注意力,以及计划和组织等更高层次的能力,协助他们重拾自信。这也是首个在社区推行的中风病患认知能力培训项目,并有中英双语选择,参与者可到设在红山新协立综合设施(Enabling Village)的中风病人扶助站接受培训。
Lianhe Zaobao
Posted 28 October 2017