S3 Programmes
Stroke Rehabilitation Programmes for Stroke Patients
"I can never recover from a stroke."
"Stroke recovery takes a very long time, I rather spend my time at home."
Based on this study, at least 55% of stroke patients improved their physical functions such as eating and bathing. Also, stroke patients can see improvements in as little as 3 months. Recovering well from a stroke is possible.
"I am lost, how can I seek help?"
"What are the best therapy services that can help me to recover?"
Many stroke survivors and caregivers worry about their challenging recovery journey. We are here to help you to regain your independence and re-integrate into the community.
What is the R.E.A.L Programme?
The Re-Learn and Enjoy Active Living (R.E.A.L.) Programme provides post-stroke care services for stroke survivors and caregivers. The programme consists of 4 main aspects:
R.E.A.L Therapy
R.E.A.L Care
R.E.A.L Wellness
R.E.A.L Outreach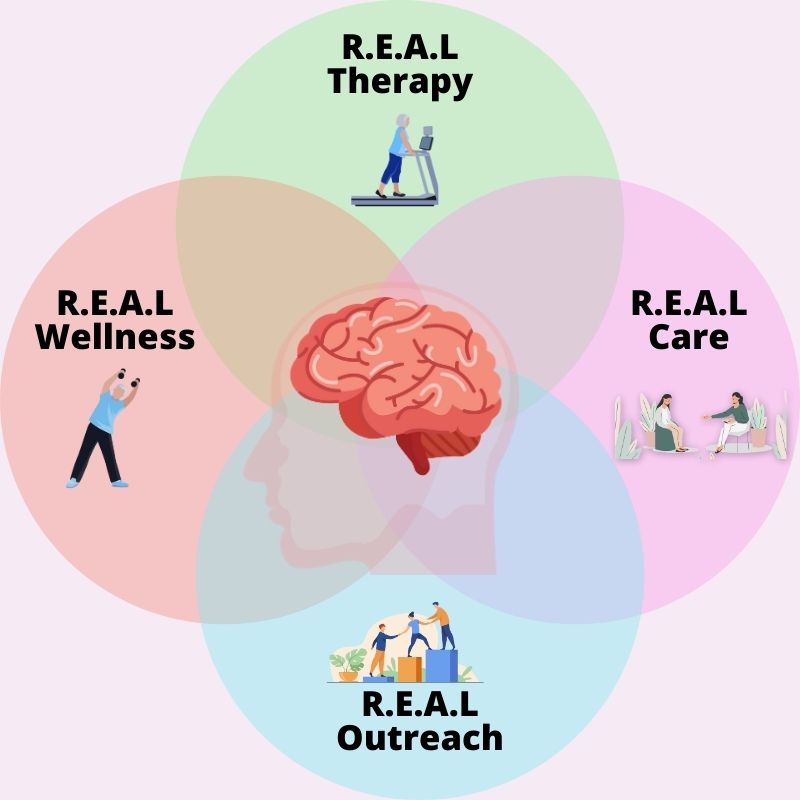 R.E.A.L Therapy consists of both physiotherapy and occupational therapy. Our aim is to help stroke survivors in physical, mental and emotional recovery. S3's therapists hold licenses issued by the Allied Health Professions Council (AHPC). Read more about our physical therapy services here.
R.E.A.L Wellness Through creative and fun classes, our wellness programmes encourage fitness training, cognitive stimulation and communication. Read more about our wellness programmes here.
R.E.A.L Care consists of case management, caregiver support groups and more. The programme allows stroke survivors and caregivers to let their voices heard. Read more about our social support services here.
R.E.A.L Outreach We reach out to corporates, partners and the public through educational programmes, workshops and talks. Participants learn about stroke through interactive activities. Stroke survivors are better supported by a knowledgeable and caring community.
Find out more about the R.E.A.L. Programme here.
Programme Features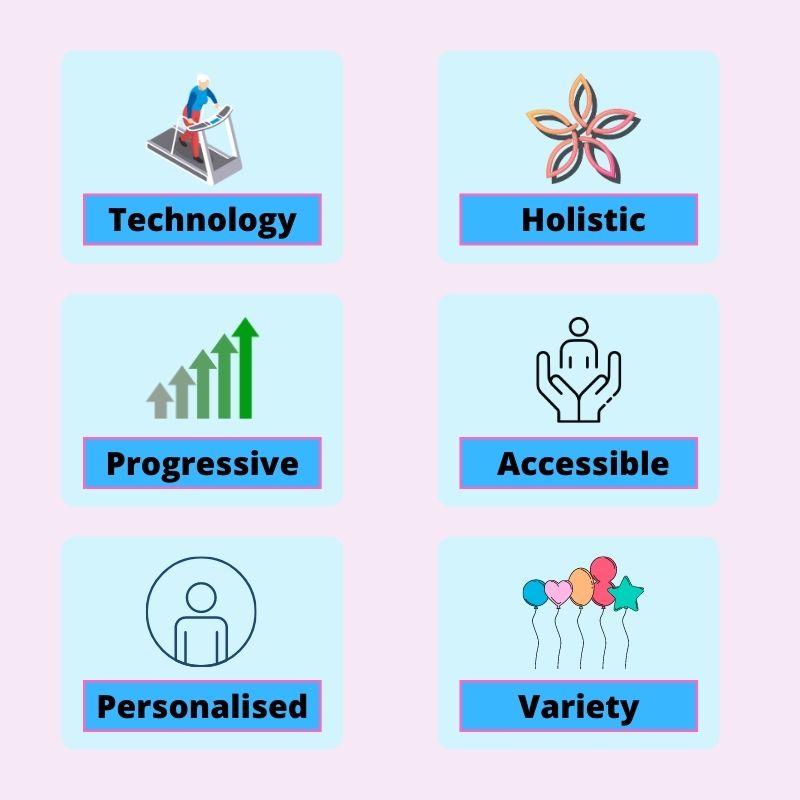 Technologically-driven: We use specialised equipment to help stroke survivors recover. Credible clinical research forms the backbone of our approaches.
Holistic: We place equal emphasis on a stroke survivor's emotional, social and cognitive rehabilitation.
Personalised:

Different patients face different issues and challenges. We customise our programmes to meet the needs and goals of each patient.
Accessible: Stroke survivors and caregivers do not have to worry about their financial burden. We offer financial help and transport subsidies to those in need. Find out more about our assistance services available here.
Personalised: Different patients face different challenges. We customise our programmes to meet their specific needs and goals.
Varied: A stroke can affect us in many ways. We conduct different activities and exercises which train different parts of the body. Stroke patients can improve many functions.
...and most importantly, an atmosphere filled with support and care.