S3 Charity Gala Dinner 2023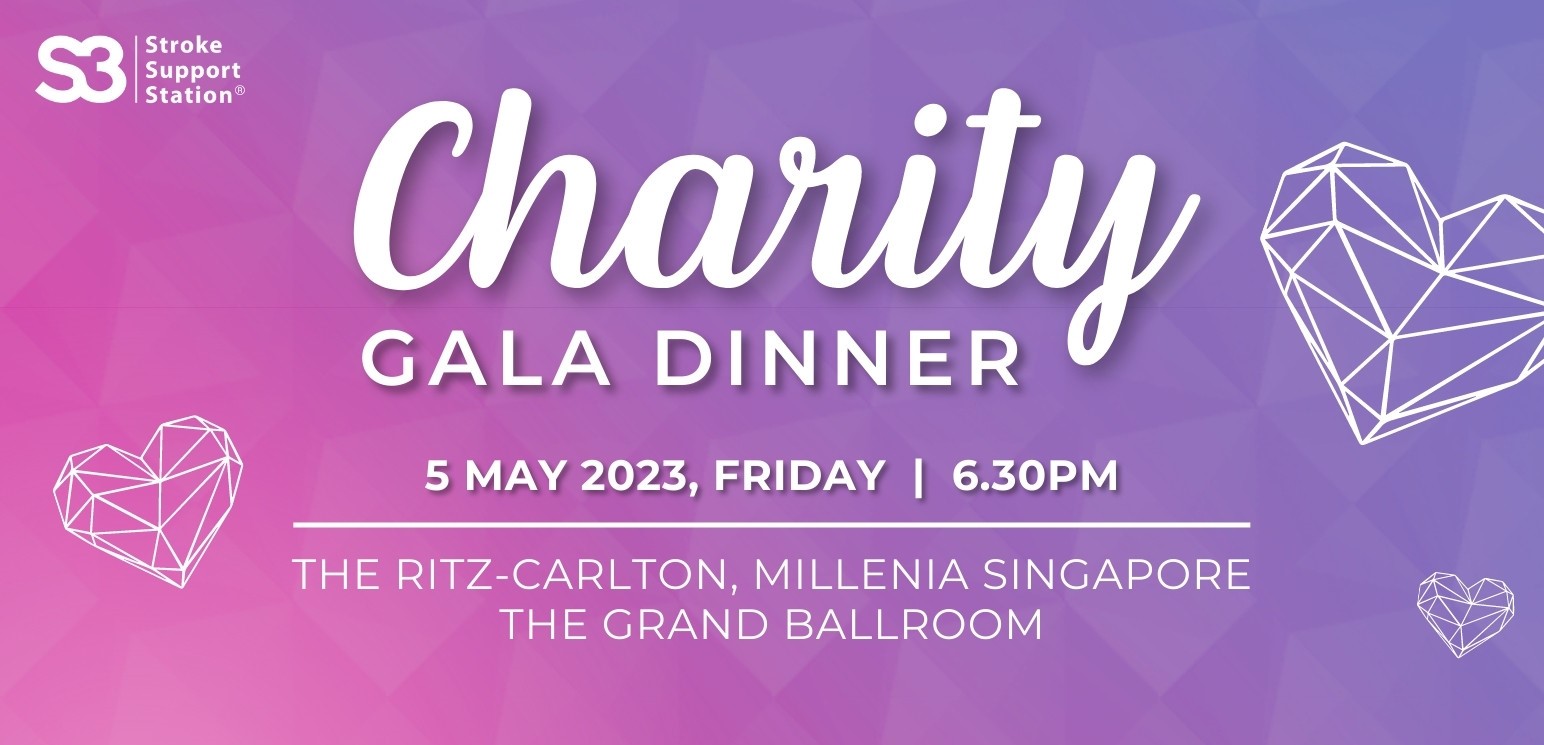 You are cordially invited to Stroke Support Station's Charity Gala Dinner 2023!
Held once every two years, our upcoming gala dinner will be an especially meaningful one as it will be our first dinner together in five years. The pandemic may have halted opportunities for us to meet for a while, but we have returned full force to raise funds to continue supporting our stroke survivors with the holistic care they deserve.
Guests who have contributed their generous donations will enjoy the following acknowledgement benefits according to the respective donation tiers: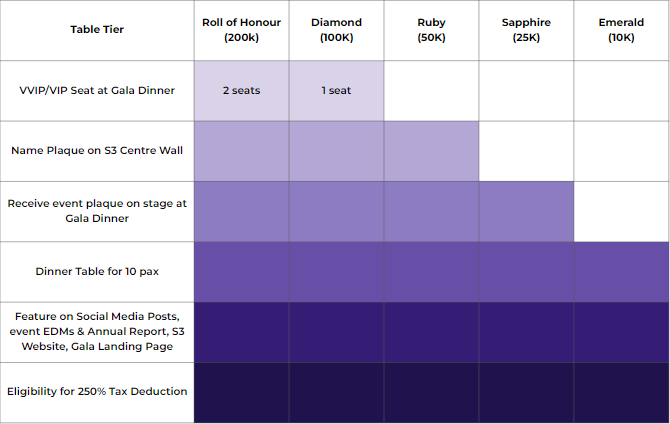 To RSVP and purchase a table, please kindly download and complete before emailing it to us at gala@s3.org.sg.
Keen on contributing to our cause but unable to join our event? Below are various ways that you can donate to us to be part of our journey in supporting stroke survivors! We thank you for your kind donation to help our members receive the care and support they need for recovery.
Interested donors who are unable to join our event are welcome to download and complete as well by indicating your interest and donation amount in the 'Outright Donation' portion. Please email the completed form to us at gala@s3.org.sg.
You can donate to our gala online via .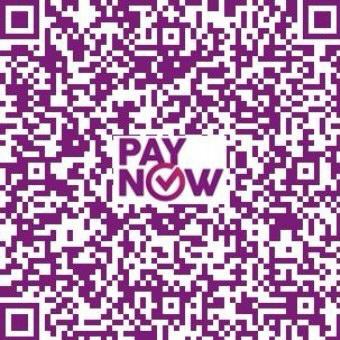 Please use your iBanking app to scan the QR code or PayNow to UEN 201503222G.
In the UEN Bill/Reference Number, please write "GALA" and include your CONTACT NUMBER (e.g. GALA 9XXX XXXX).
Note: Purchase of tables and outright donations received by Stroke Support Station are eligible for a 250% income tax deduction.
---
For any enquiries regarding our charity gala dinner, please contact us at 6473 3500 or gala@s3.org.sg.
We look forward to seeing you!