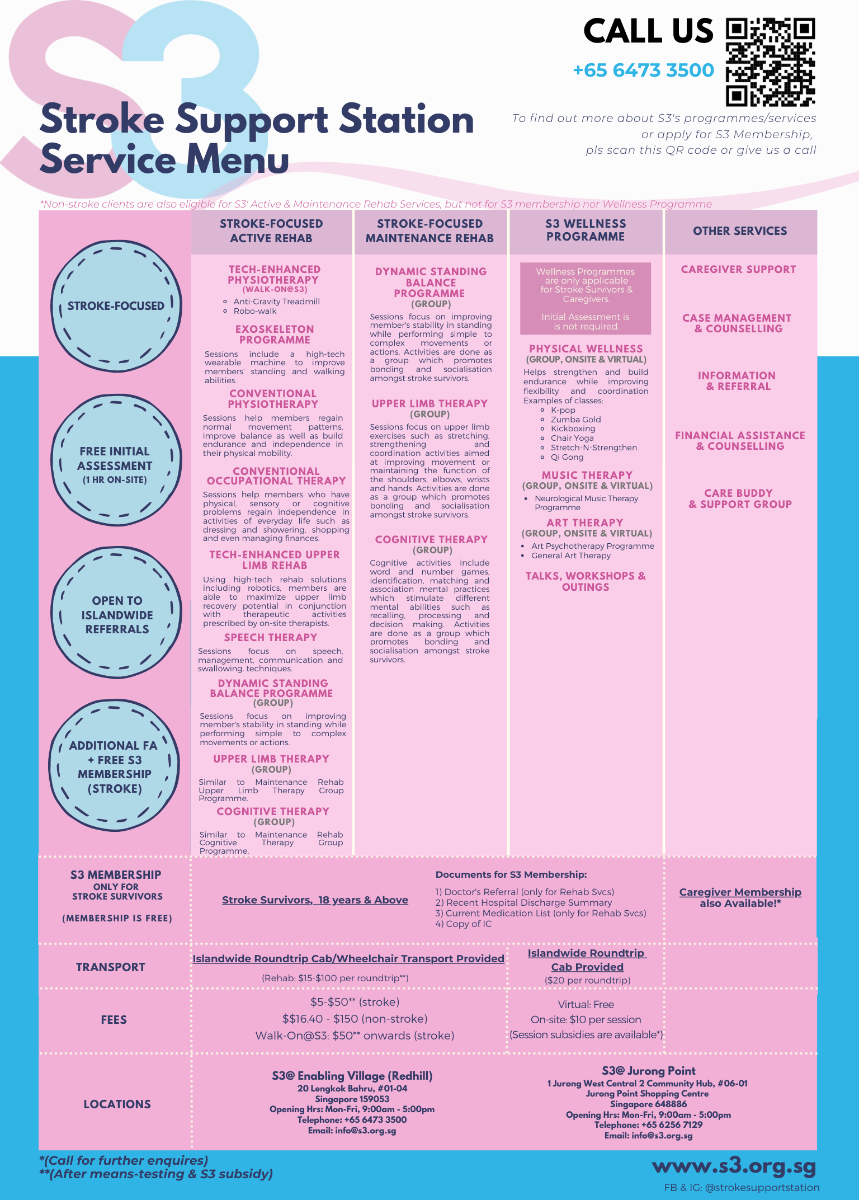 When a stroke strikes, stroke survivors and caregivers face multiple challenges to their physical, mental, emotional, and financial well-being.
A stroke causes different outcomes for different people. Some may face issues in their mobility while others struggle to cope with deficiencies and weakness in their upper limb movements. Many stroke survivors and caregivers yearn to remain socially connected and regain their ability to commit to their activities prior to a stroke.
S3's programmes and services seek to address these diverse needs. Seeking companionship to motivate you in your fitness journey or do you hope to be able to take your first steps off the wheelchair? We have both group and individual therapy sessions to help you achieve your goals. Some of our individual therapy sessions such as the Exoskeleton and Tech-enhanced physiotherapy programmes use innovative technologies to enhance your physical recovery.
Our maintenance rehabilitation programmes help to sustain a stroke survivor's progress and prevent any deterioration in their health status. We also believe that through our Wellness and Care programmes, stroke survivors can holistically improve in their psycho-social well-being as well.
S3's programmes and services are affordable. You can enrol in our subsidised programmes from as low as $5 (subjected to means testing).
Email us or call us at 6473 3500 (Enabling Village centre) / 6256 7129 (Jurong Point centre) to enquire more about our programmes. You can also scan the QR code in the service menu above to know more.