Wellness Programmes for Stroke Survivors
Look forward to these wellness programmes that we will be conducting for stroke survivors and caregivers!
Sessions at Jurong Point ( for members in Jurong Point centre only )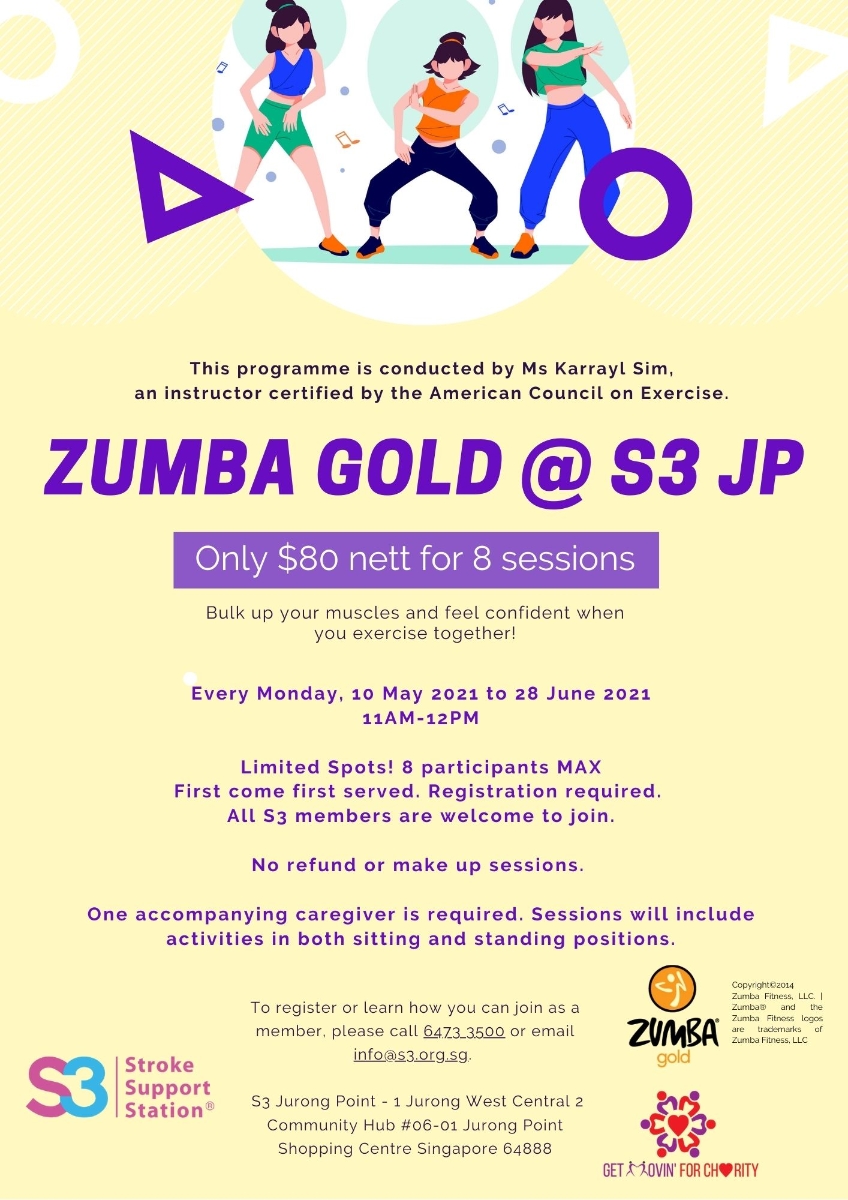 By training transitional movements such as standing up and sitting down, Zumba Gold trains momentum and motor skills.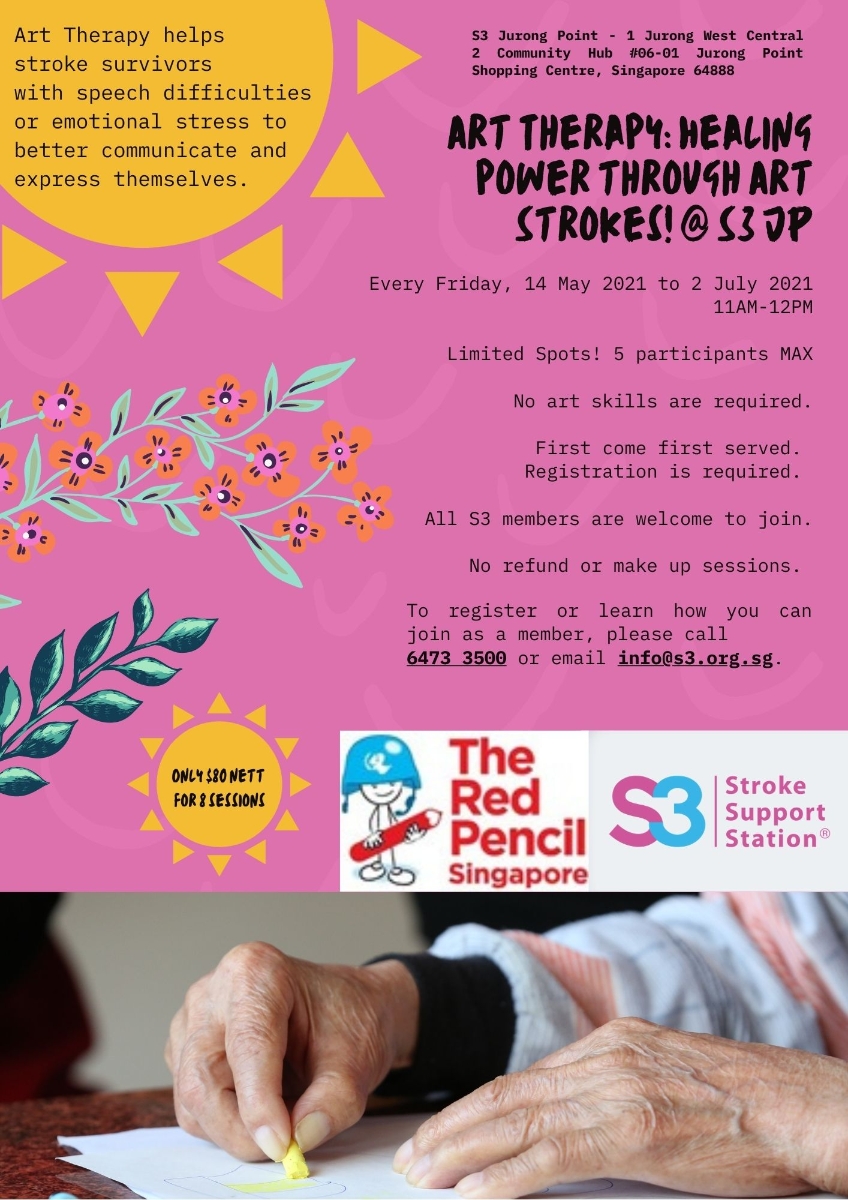 Stroke survivors who face difficulties in navigating their directions may trip and fall or worse still, get lost in their surroundings. Art Therapy helps stroke survivors to better process their senses as they learn how how to draw and place different objects in their correct positions.
Sessions at Enabling Village ( for members in Enabling Village centre only )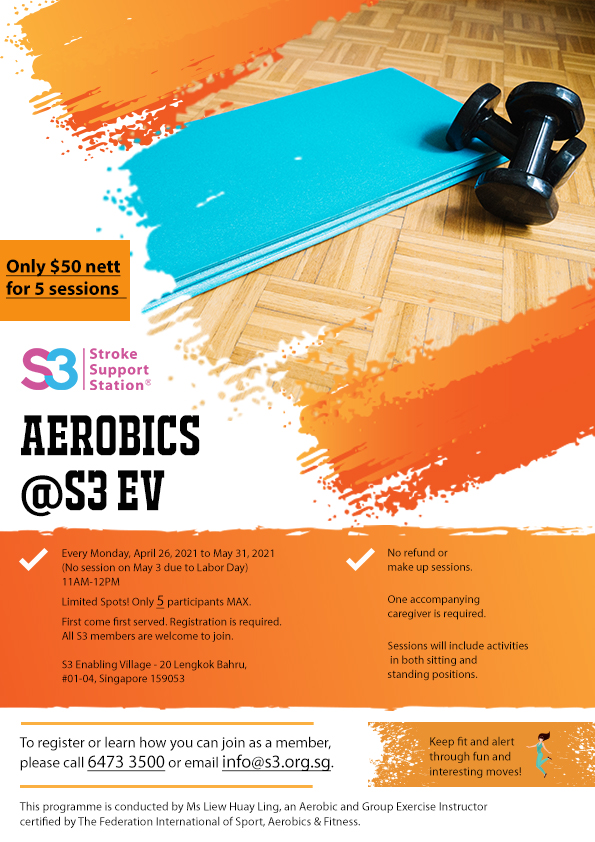 Aerobics has many health benefits. For example, stroke survivors who face weight issues will find it difficult to achieve good rehabilitation results. Aerobics helps them to manage their weight and set them on the course to recovery.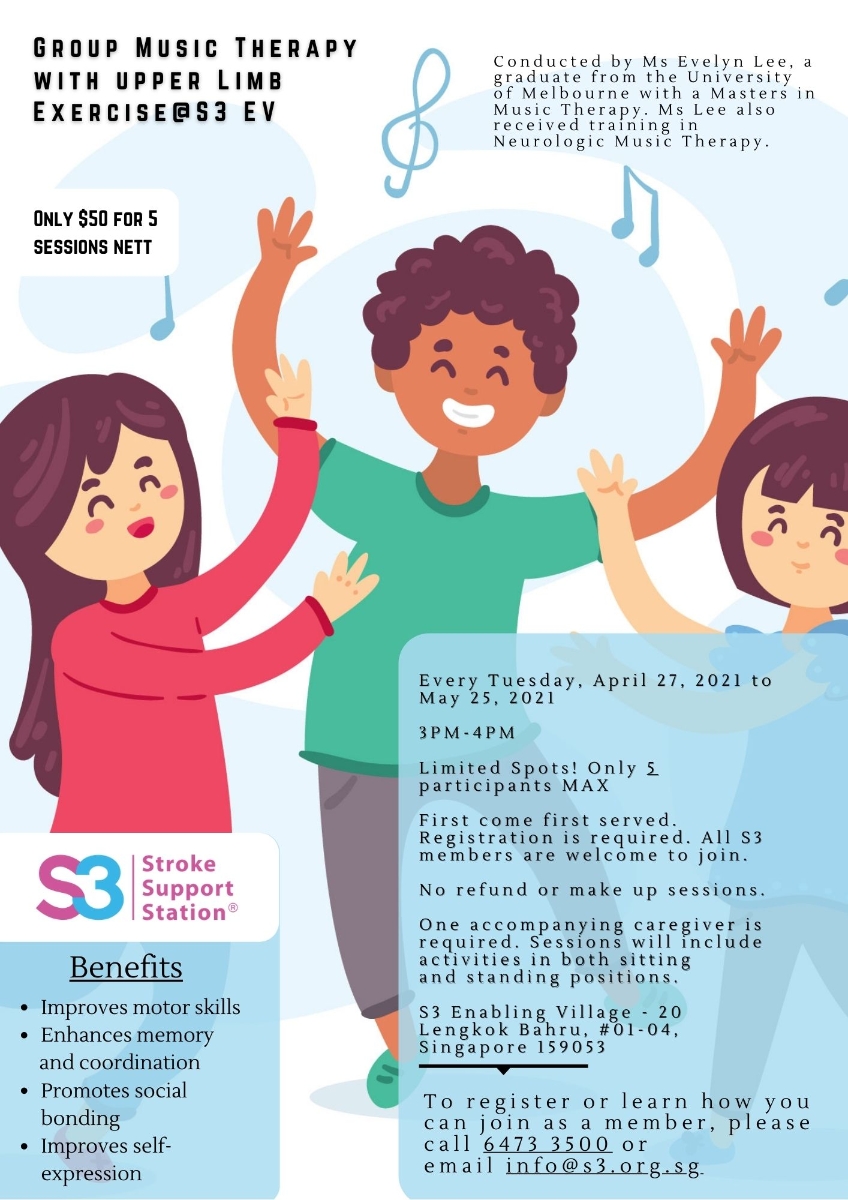 Stroke survivors who suffer from anxiety and depression often have to rely on medications. They may have to bear with certain side effects. Music therapy is a noninvasive method to reduce anxiety and depression without much risk of suffering these side effects.
Virtual Programmes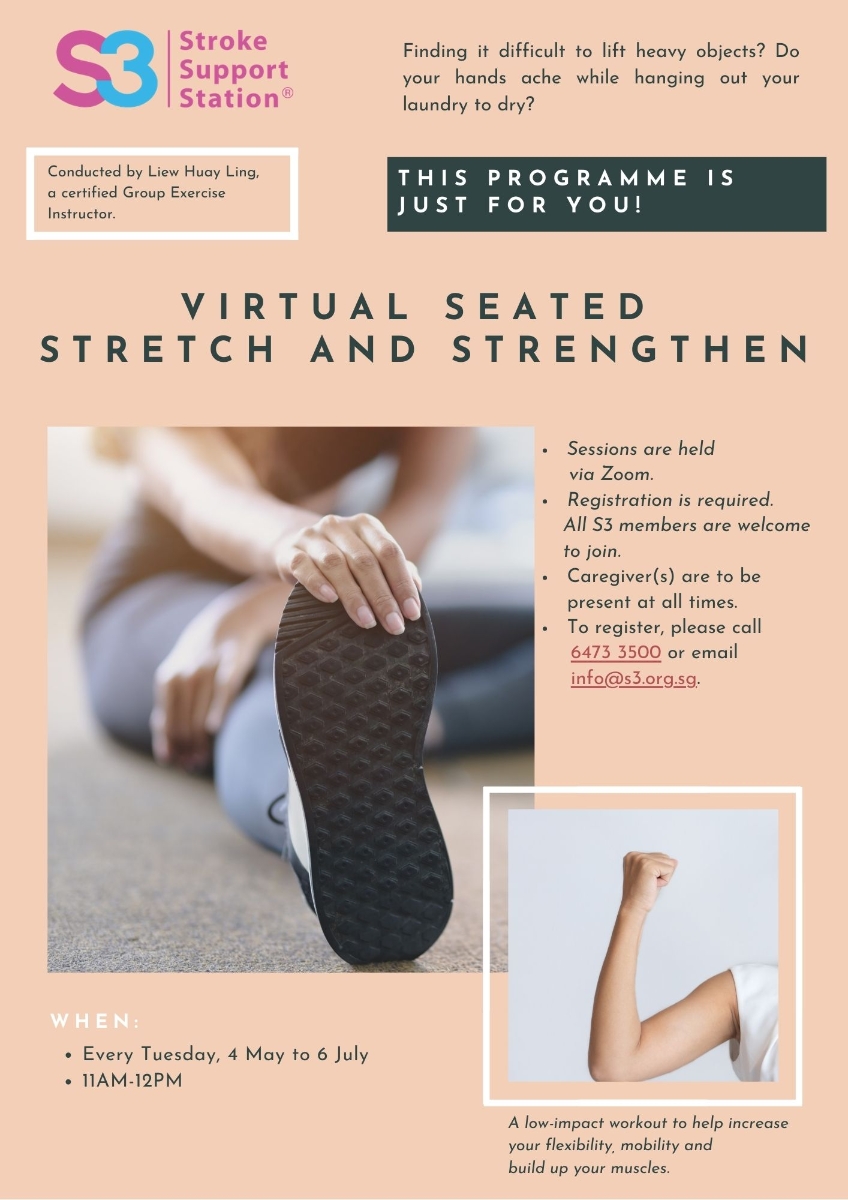 When you drop something on the floor, do you hate to trouble someone to help you to pick it up because you cannot bend? Stretching and strengthening exercises help stroke survivors to improve their flexibility and mobility so that they can be more independent to carry out various functions.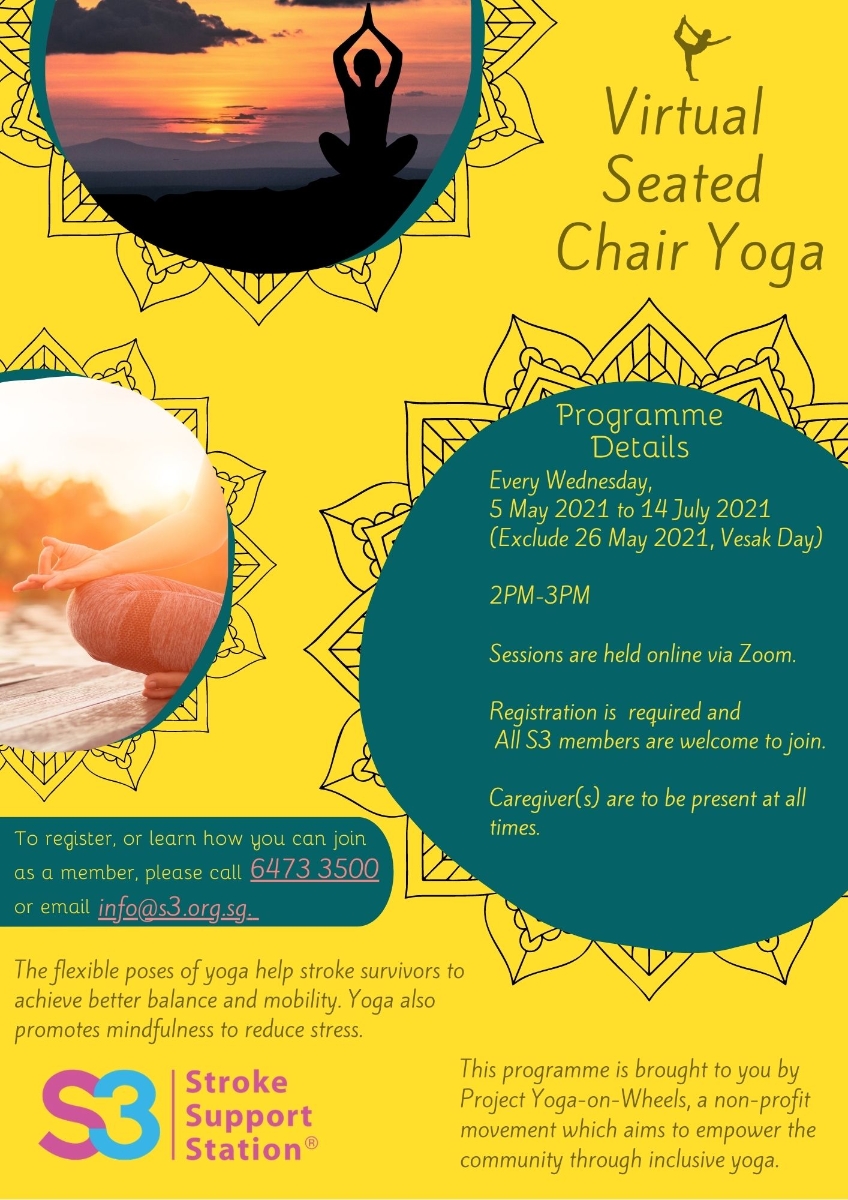 Do you know that yoga has a total of 84 poses? You can imagine yourself being a warrior, a mountain or a crane by practising these poses! Yoga helps stroke survivors to improve their flexibility, concentration and balance.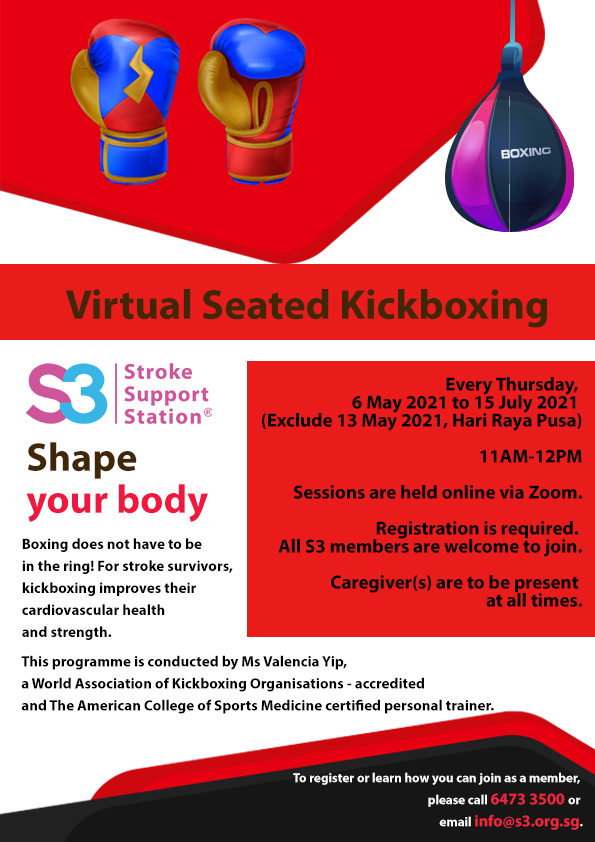 Fancy giving stroke a powerful roundhouse kick? Stroke survivors can "knock out" and triumph over their physical challenges as they work on improving their muscular endurance and stamina.