Virtual Activities for Stroke Survivors
Look forward to these virtual activities that we will be conducting for stroke survivors and caregivers!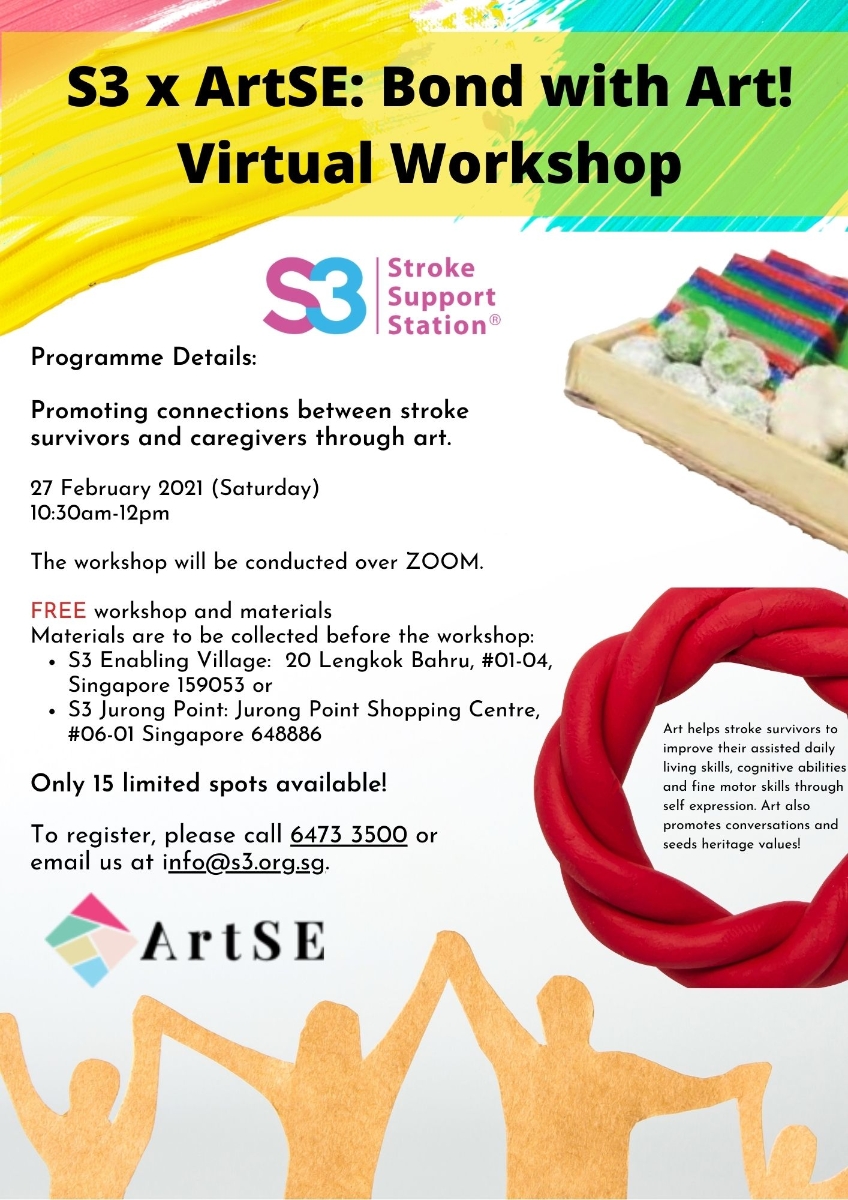 Dough is used for baking many tasty breads and cakes. You will be surprised to know that there are many famous artists who use dough to create magnificent sculptures!
Dough can be sculpted into lifelike models of different objects such as figurines and cutleries. Practising dough art hones a stroke survivor's fine motor skills and enhances their hand-eye coordination. Art also promotes their social skills.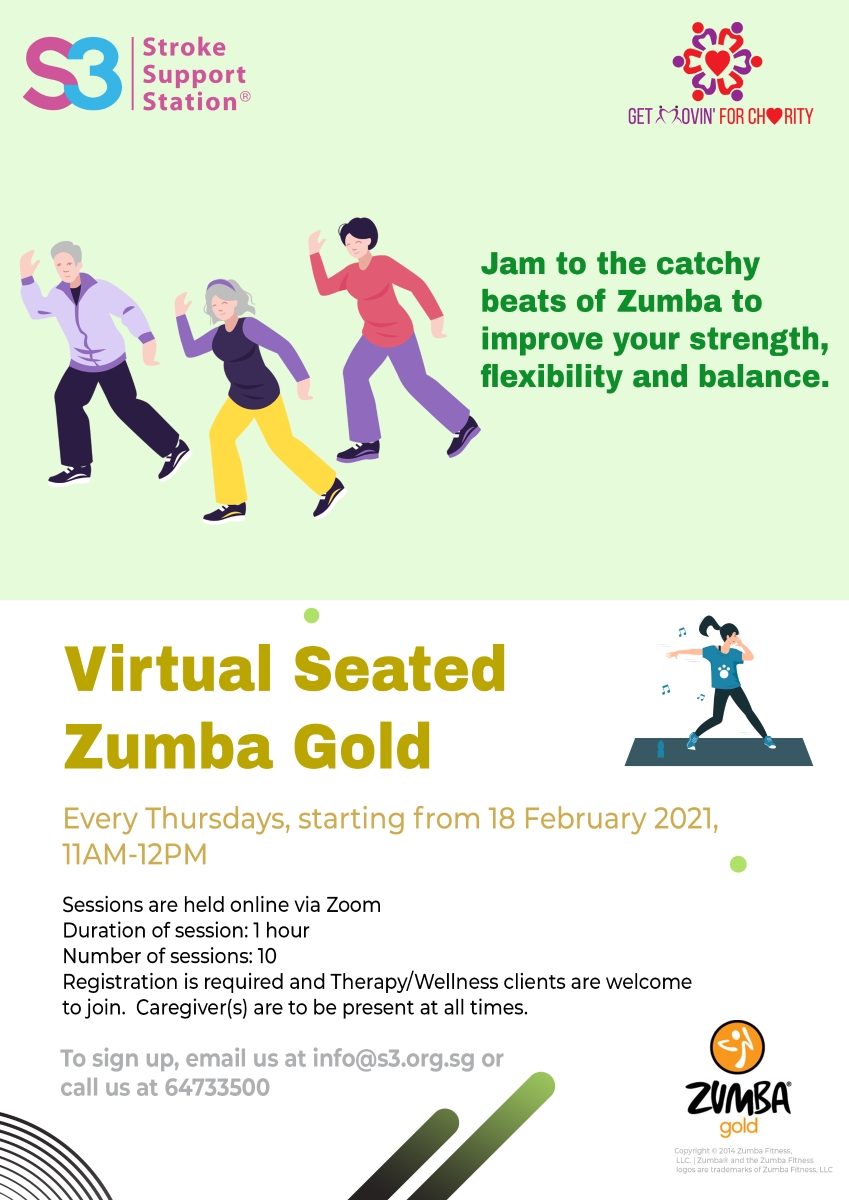 When you walk by many community spaces in Singapore, you will definitely see some Zumba Gold fitness sessions being conducted in the evenings. You will be tempted to dance to the addictive beats of Zumba with the other participants.
This is the kind of motivating effect that Zumba has! Zumba helps stroke survivors to enhance their muscular and cardiovascular strength. After working out a sweat, stroke survivors can gain more confidence in themselves and achieve a healthy radiant glow. If you are interested, email us at info@s3.org.sg or call us at 6473 3500 to register.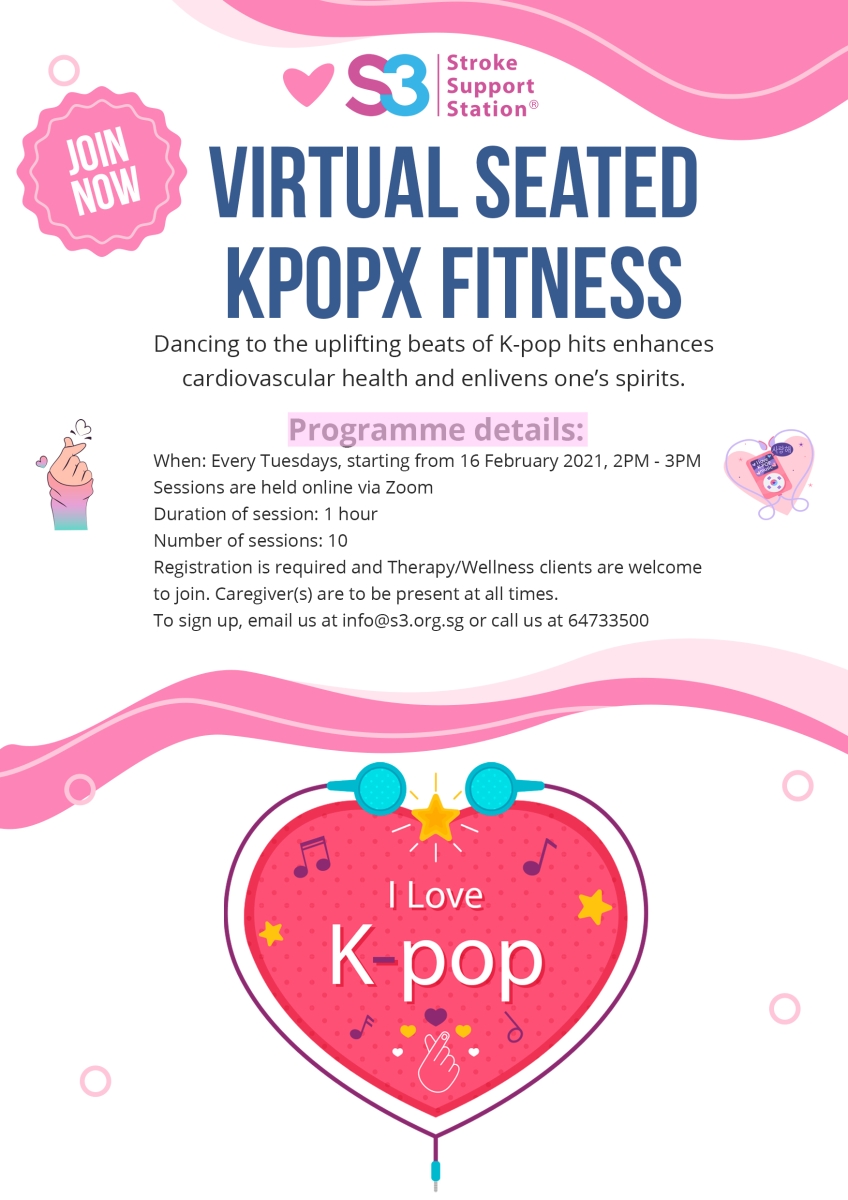 The K-wave has hit S3! Stroke survivors and caregivers can enjoy their favourite K-pop hits such as "Go Go" and "How You Like That" while keeping themselves active. By participating in K-pop fitness sessions, stroke survivors practise control and coordination skills as they groove to the electrifying rhythm of K-pop music. With better balance and flexibility, stroke survivors can improve on their mobility. If you are interested, email us at info@s3.org.sg or call us at 6473 3500 to register.