1) World Stroke Day Virtual Talk
To commemorate World Stroke Day, S3 conducted a virtual talk to share insightful knowledge about stroke with the participants. Here are some key highlights of the talk: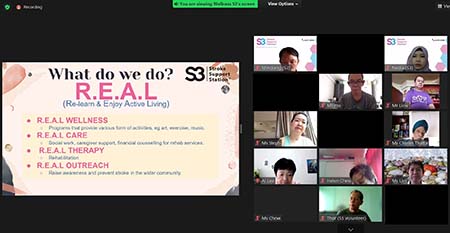 We explained various programmes available in S3 to help stroke survivors and caregivers.
There are 2 main types of stroke: ischemic stroke and hemorrhagic stroke. The presence of blood clots is the main culprit of a stroke as it prevents blood and oxygen from reaching our brain cells, causing them to die.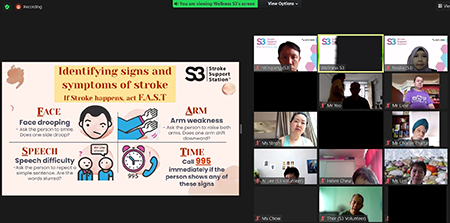 The signs of a stroke include: face drooping, limb weakness and slurred speech. Call the ambulance immediately if you spot someone displaying these symptoms!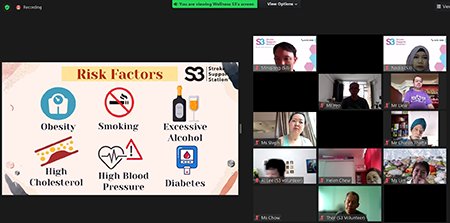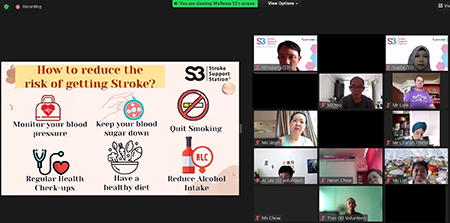 Chronic health conditions such as obesity and high blood pressure are the main causes of a stroke. Do lead a healthy and active lifestyle and remember to attend regular health check-ups!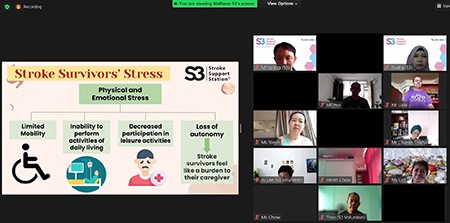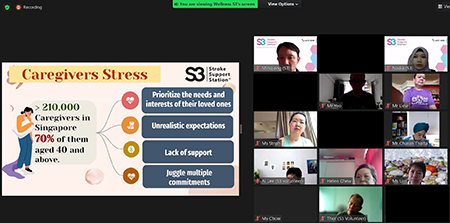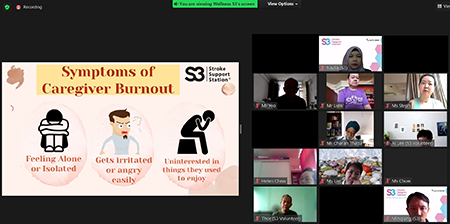 Stroke does not only affect our physical health. It also causes major emotional problems as well such as depression and anxiety for both stroke survivors and their caregivers. As we can see, a stroke has far-reaching effects on a stroke survivor's family members and friends.
Next, participants played a game of "Myths and Facts" and they had to guess whether a particular statement about stroke was true or false.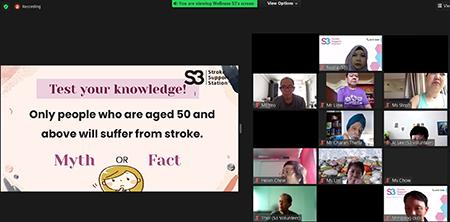 This statement is a myth! It is possible for even infants to suffer a stroke.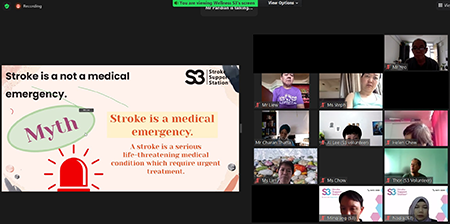 Have you guessed it right? Is stroke a medical emergency? Yes it is! It is best for a stroke sufferer to be treated within 6 hours.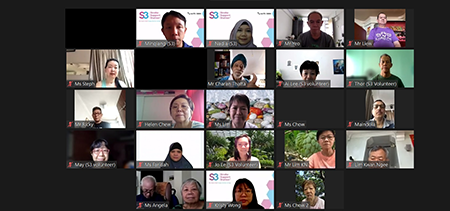 We ended the virtual talk with Mr Pandian and Mr Charan sharing their experiences with stroke. Mr Charan emphasised the importance of informing your family members and also to involve them in the stroke recovery journey. Mr Pandian shared that he was so focused on getting well that he limited his visitors when he was in the hospital so that he could spend more time exercising. 3 months after his stroke, he recovered well enough to take public transport independently.
We want to thank the participants of our virtual talk, including our staff and volunteers.
2) Virtual Webinar with Stroke Services Improvement
Representatives from the Stroke Services Improvement, Singapore National Stroke Association (SNSA) and Stroke Support Station (S3) came together as one stroke community to affirm our commitment towards helping stroke survivors and caregivers.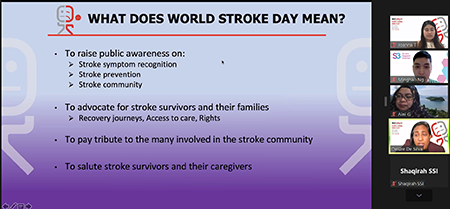 The virtual webinar was kickstarted by Dr Deidre who presented the significance of World Stroke Day and shared with us the successes made by the stroke community in Singapore. We are happy that more stroke victims are able to receive treatment in time which lead to better recovery results. This is because of the increased awareness of stroke symptoms in the community. Stroke research has driven innovative and effective treatment options which are utilised more frequently.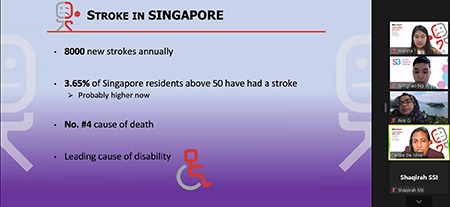 SNSA and S3 had the opportunity to share our programmes to engage stroke survivors and caregivers in the community. These programmes ranging from arts and craft to fitness and engagement workshops allow stroke survivors and caregivers to lead active and meaningful lives, as well as to deepen their social connections. These connections provide support, care and love to assist stroke survivors and caregivers in their journey to reintegrate into the community.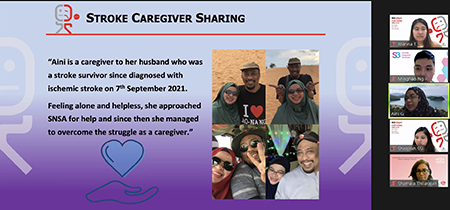 We ended the webinar with a sharing from Mdm Aini, a caregiver. She faced many challenges initially and fell into a state of helplessness. However, she received help from SNSA which enabled her to overcome her caregiving challenges. Mdm Aini, we salute you!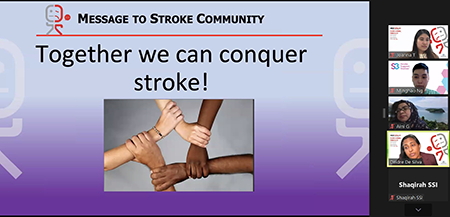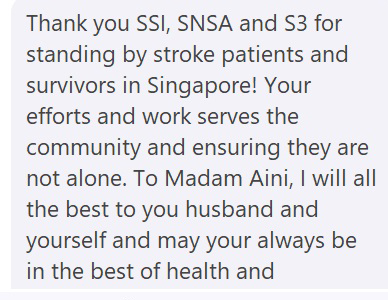 A word of gratitude from one of the webinar's participant.
This World Stroke Day, the stroke community stands by its pledge to empower stroke survivors and caregivers.