Upcoming Programmes for stroke survivors and caregivers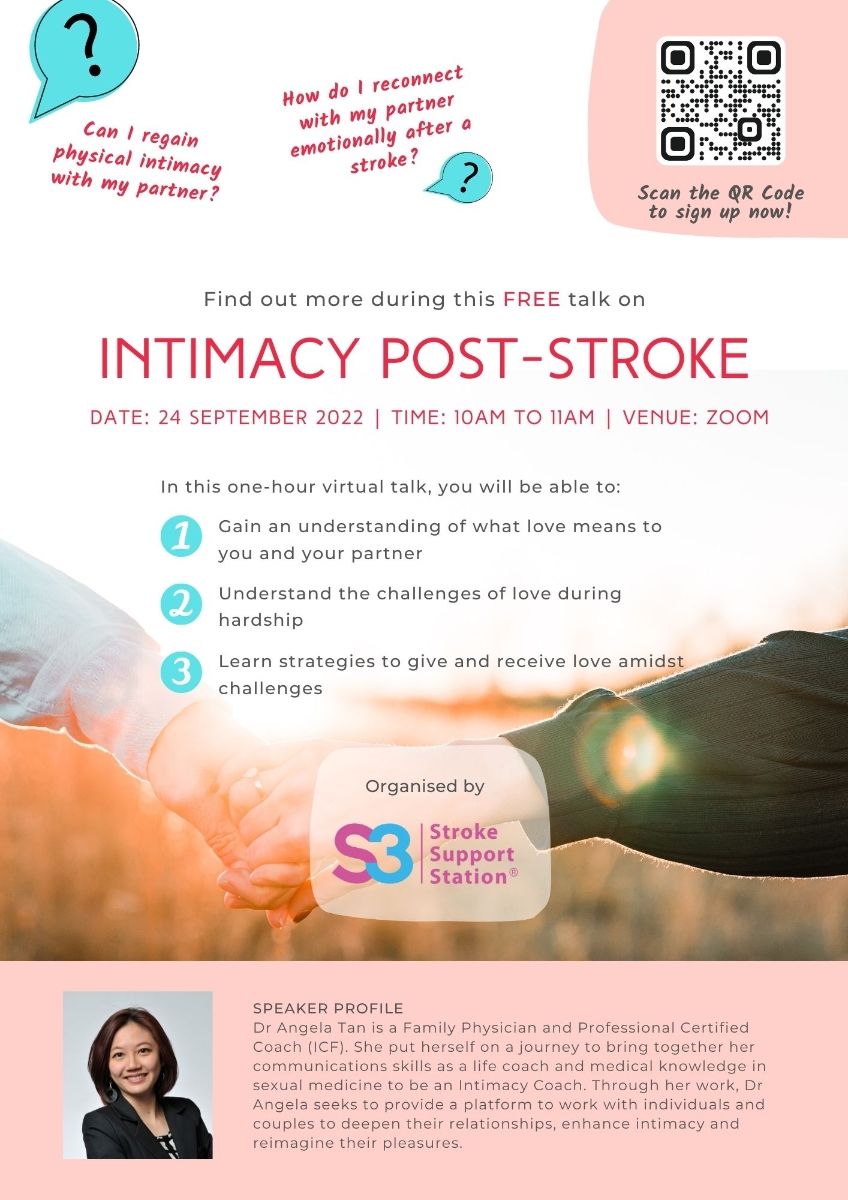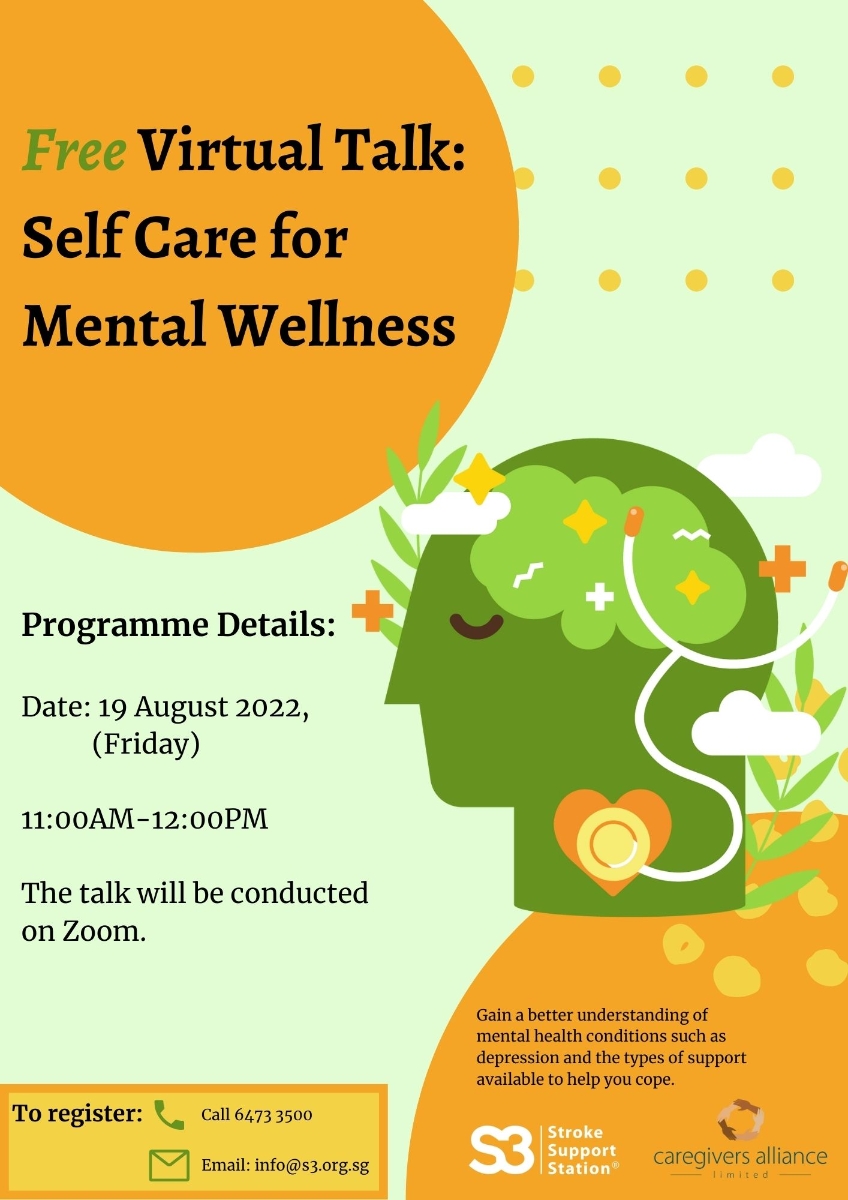 Do you know that depression affects at least 25% of all stroke survivors?
Common mental health ailments such as depression and anxiety are often invisible as they are not frequently discussed among family members and friends. As a result, stroke survivors and caregivers suffer silently and eventually, they become prone to social isolation and other illnesses such as insomnia.
Ms Kathleen Chia, Community Outreach Manager of Caregivers Alliance, will be sharing her expertise on managing our mental wellness and how to seek different avenues for support. Sign up for this talk now!
Sign up: https://bit.ly/3N1Gdgw