Happy International Women's Day!
As we celebrate International Women's Day this month, we would like to showcase the story of Lynn Leong, an S3 volunteer. Lynn is a professional and dedicated volunteer who does her best every session to help stroke survivors. We also applaud her courage to try new experiences in life.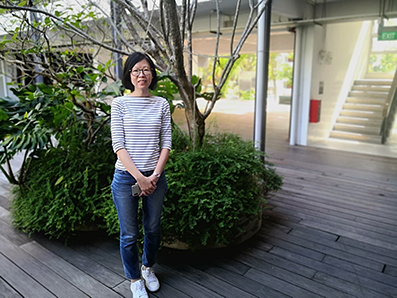 Lynn used to be a stay-at-home mother who volunteers actively in her community. When her children progressed to the upper Primary level, she decided to pause her volunteering activities and put her focus on her children. In her heart, she missed volunteering dearly.
When Lynn's children became older, she decided to resume volunteering. "I feel grateful and I hope to give back to society." Lynn shared her reason on why she is enthusiastic about volunteering. "I enjoy helping people and volunteering is not as stressful as returning to work." She added.
Lynn searched online for suitable volunteering opportunities and chanced upon S3's openings. Why did Lynn decide to choose S3?
"Many other volunteering positions require a certain level of experience. When I entered S3 on my first day, I felt apprehensive as I did not have any practical experience working with stroke survivors. I am worried that I could not grasp the proper techniques involved in performing the exercise movements. How can I support stroke survivors well then? The volunteering experience in S3 is hands-on which is new to me. However, with the patient guidance from S3's physiotherapists, I felt more and more comfortable. The two S3 centres are also close to where I live."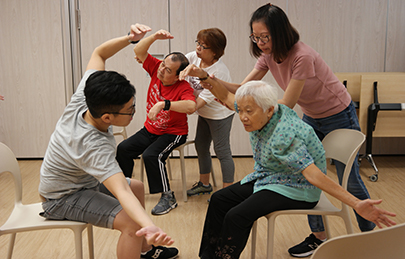 (With much commitment and practice, Lynn can assist stroke survivors confidently now)
Lynn highlighted the caring environment in S3 which motivated her volunteering decision. She got to make many friends in S3 which included stroke survivors, caregivers, staff and fellow volunteers. By interacting with them, Lynn learnt much knowledge about stroke such as F.A.S.T (an acronym for stroke symptoms) and how young people can also suffer from a stroke. She shares her invaluable knowledge with her loved ones.
"We often take our health lightly. We are not motivated to find out more about certain health conditions unless we suffer from them." Volunteering with S3 made Lynn realised the importance of gaining health related knowledge.
Lynn is grateful towards the staff in S3 who have supported her volunteering journey. She always feels welcome and appreciated when she steps through our doors. The positive atmosphere drives her to do her best every session. "I even visualise and practise the exercise movements at home so that I am more familiar with them. I pay close attention to the correct posture and technique of each exercise movement so that I can guide stroke survivors more effectively." Lynn brings the same love that she has for her children to stroke survivors in S3.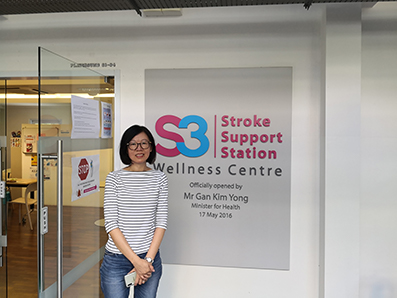 Lynn, your professionalism has inspired all of us. This International Women's Day, we thank you for your dedication!