Outreach Programmes in September
1) Outreach talk with Geylang East Home for the Aged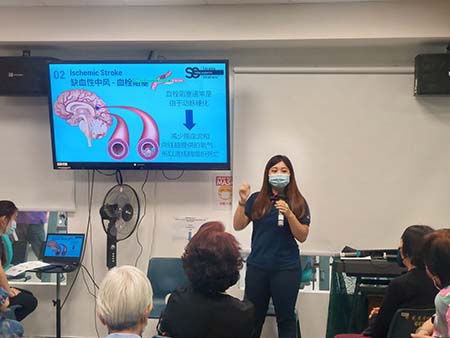 S3 conducted an outreach talk with residents, caregivers and volunteers from the Geylang East Home for the Aged. S3's outreach team shared on knowledge about stroke and ways to prevent the debilitating illness. It was an insightful session and participants learnt that to minimise the risk of suffering a stroke, they should practise good health habits like getting sufficient amount of sleep and to attend regular medical check ups.
Mdm Ong, a stroke survivor, shared her stroke recovery story with the participants. Her commitment and dedication to overcome her struggles touched our hearts and inspired us to always lead our lives meaningfully. There is life after stroke!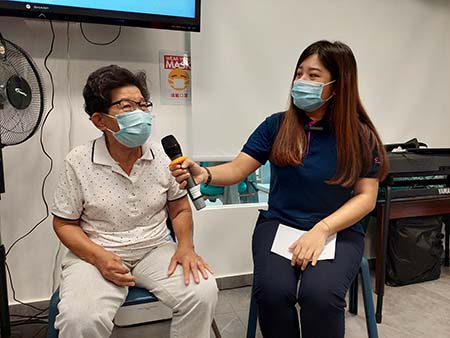 "It was a fruitful session and I really appreciated the warm welcome given by the participants. Also, there was an opportunity to interact with the residents which made the session fun and engaging!" Pearlyn, S3's Volunteer and Outreach Executive really enjoyed the sharing session.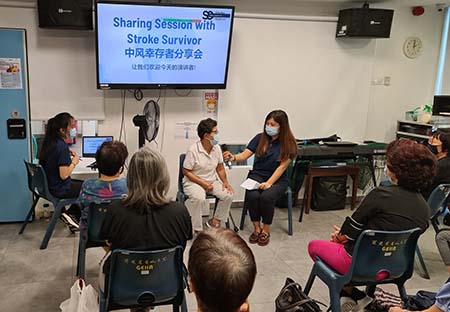 S3 regularly conducts outreach talks with community groups and corporate organisations to promote stroke awareness and prevention. If you like to book a session with us, contact us at 6473 3500 or drop us an email at info@s3.org.sg.
2) Volunteer Bonding Session
Through a virtual engagement session, S3 outreach staff and volunteers got to know each other better. We started the virtual session with updates on upcoming programmes and activities for our beneficiaries and volunteers. Volunteers can look forward to lead conversations with stroke survivors and caregivers. We hope that these volunteer led sessions can strengthen friendships and connections between volunteers and stroke survivors. The topic for the first ever volunteer led session will be on travel. Stay tuned and prepare your air tickets. We are going to take flight!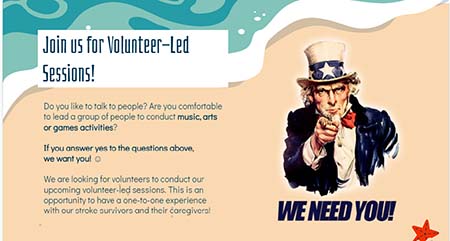 Next, we played some icebreaker games. From these games, we knew about our interests. It was great to find out that some of us share common hobbies!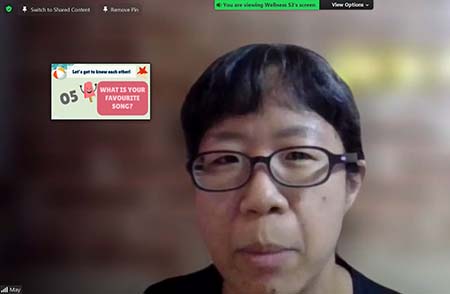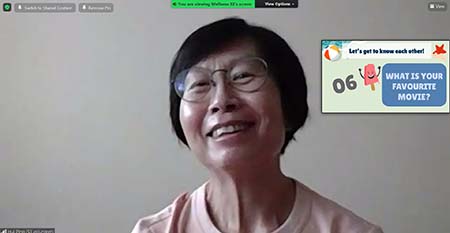 (Both May and Hui Ping share a love for Korean dramas, especially Hometown Cha Cha Cha!)
We also played guessing games where participants had to guess objects, riddles and movie names from the pictures, scenes and soundtracks provided. We had fun discussing the answers and sharing memories of our favourite movies.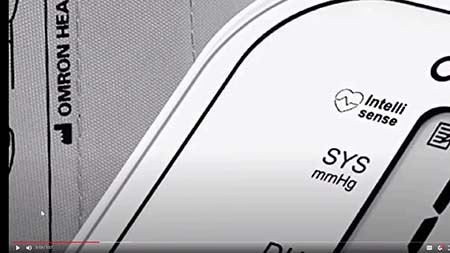 (Can you guess what this is? Hint: We use this in our centres almost everyday!)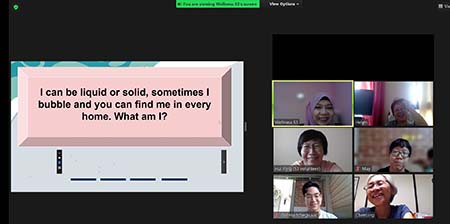 (Riddle me this)
At the end of the bonding session, our volunteers filled their appetites with Grab e-vouchers.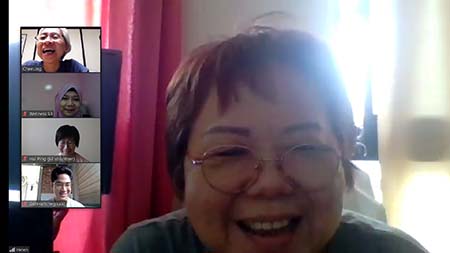 (Nice lovely smiles from our volunteers!)
Do you want to make a positive impact in the lives of stroke survivors? Why not volunteer with us? Drop us an email at info@s3.org.sg.